CHRISTINE SCIULLI . BIO. CV/PRESS . VIDEO DOCUMENTATION . STILLS . ARCHIVE. EMAIL
NEWS: FERMENT at International Center for Light Art as part of HYPERsculptures through 30 May 2023 in Unna, Germany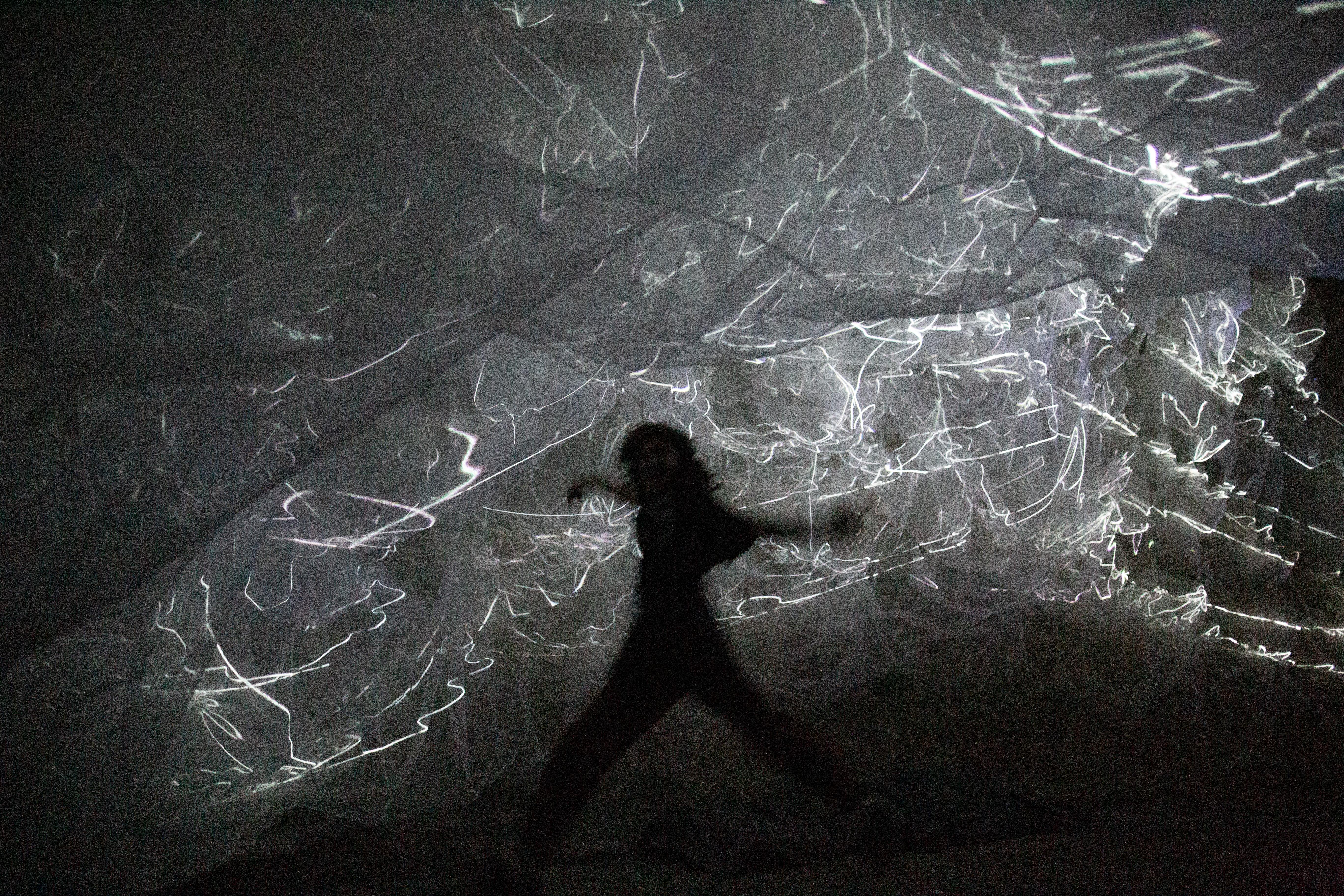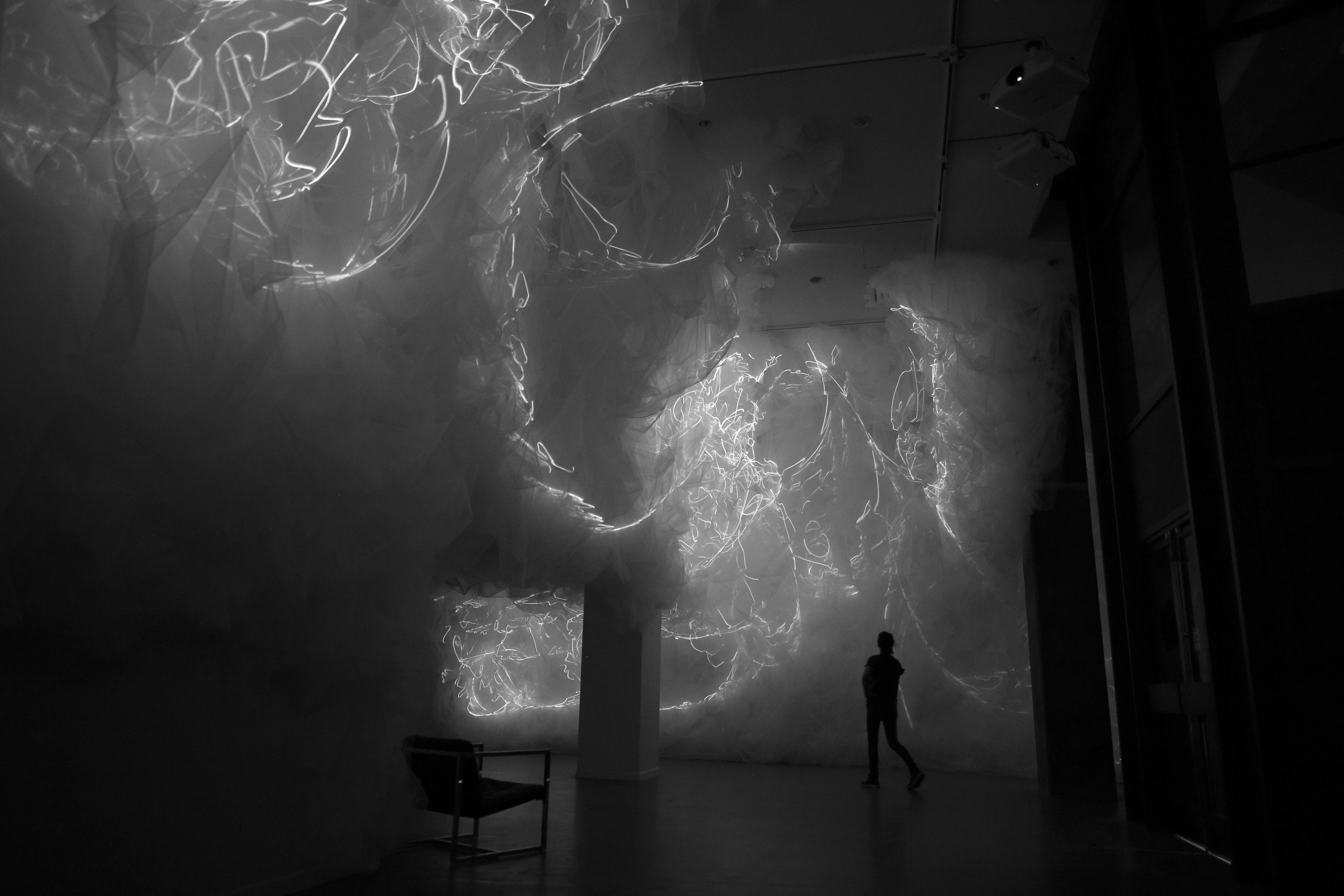 BREATH OF THE SEA opened August 29th in Halifax, Nova Scotia at Dalhousie Art Gallery in the show "Atmospheric Events: James Geurts, Christine Sciulli, Andreas Schmid", part of RESPONSIVE: International Light Art Project Halifax. Breath of the Sea is a 10 channel video, site specific, architectural intervention commissioned by Dalhousie Art Gallery and co-produced with the Anna Leonowens Gallery, NSCAD University, with generous support of the Canada Council for the Arts. The fabric and video work swarms through low ceiling spaces into the 63'x 22' x18' high brutalist gallery, and is also viewed from the mezzanine above via four large irregular hexagonal portals.
Check out https://vimeo.com/356328322 for a quick look at video of the installation. Find additional photos of the installation at https://www.flickr.com/photos/christinesciulli/albums/72157710786055878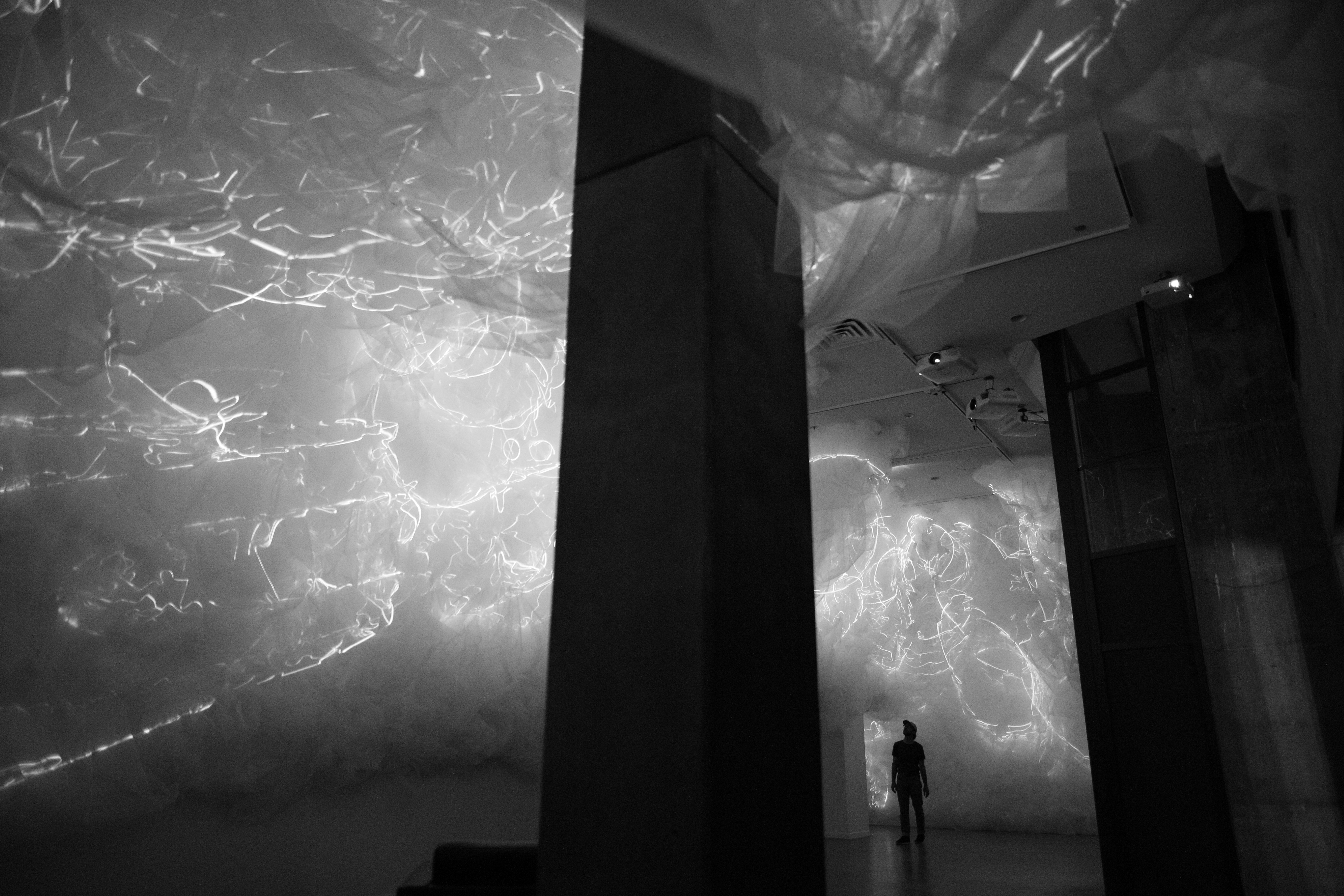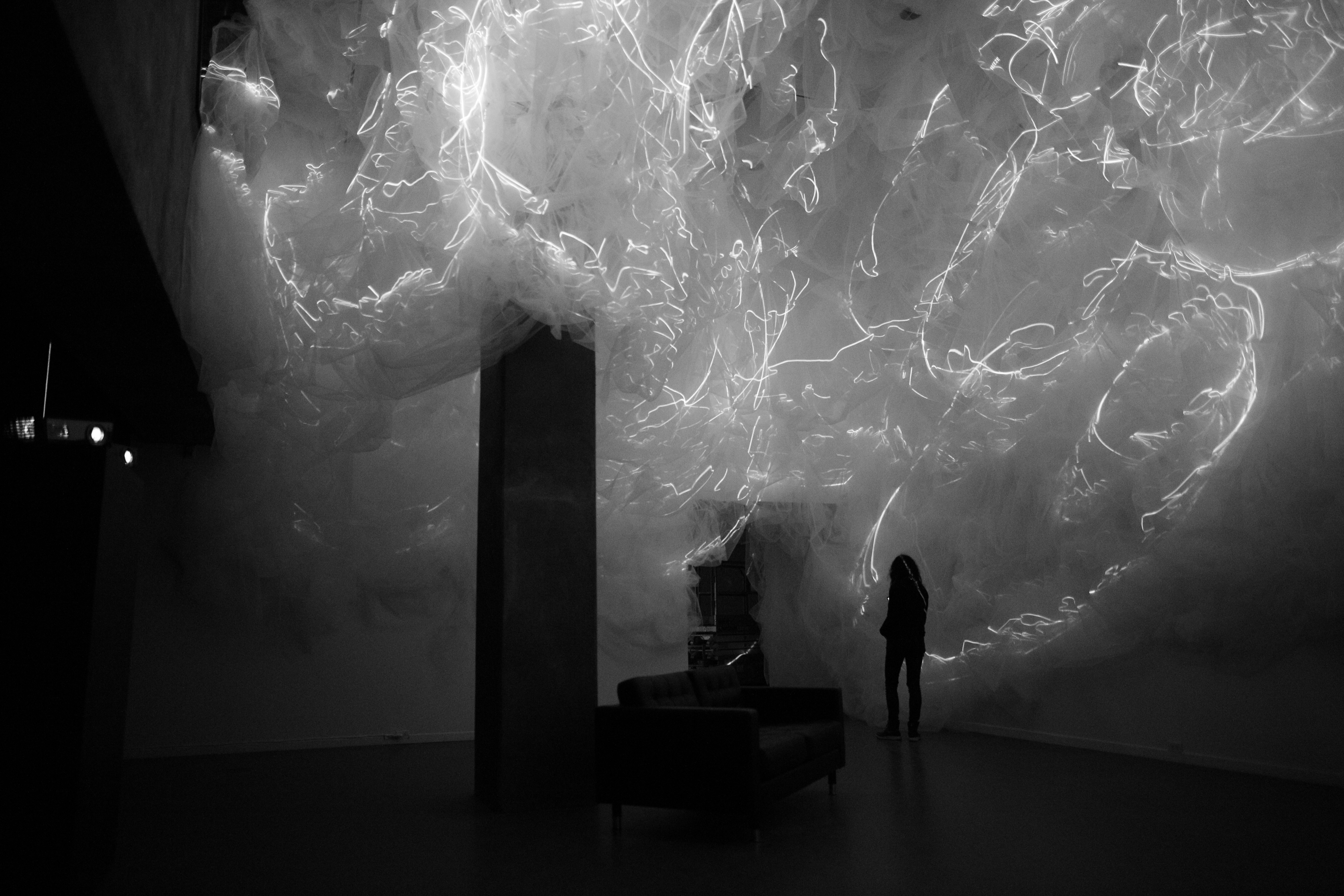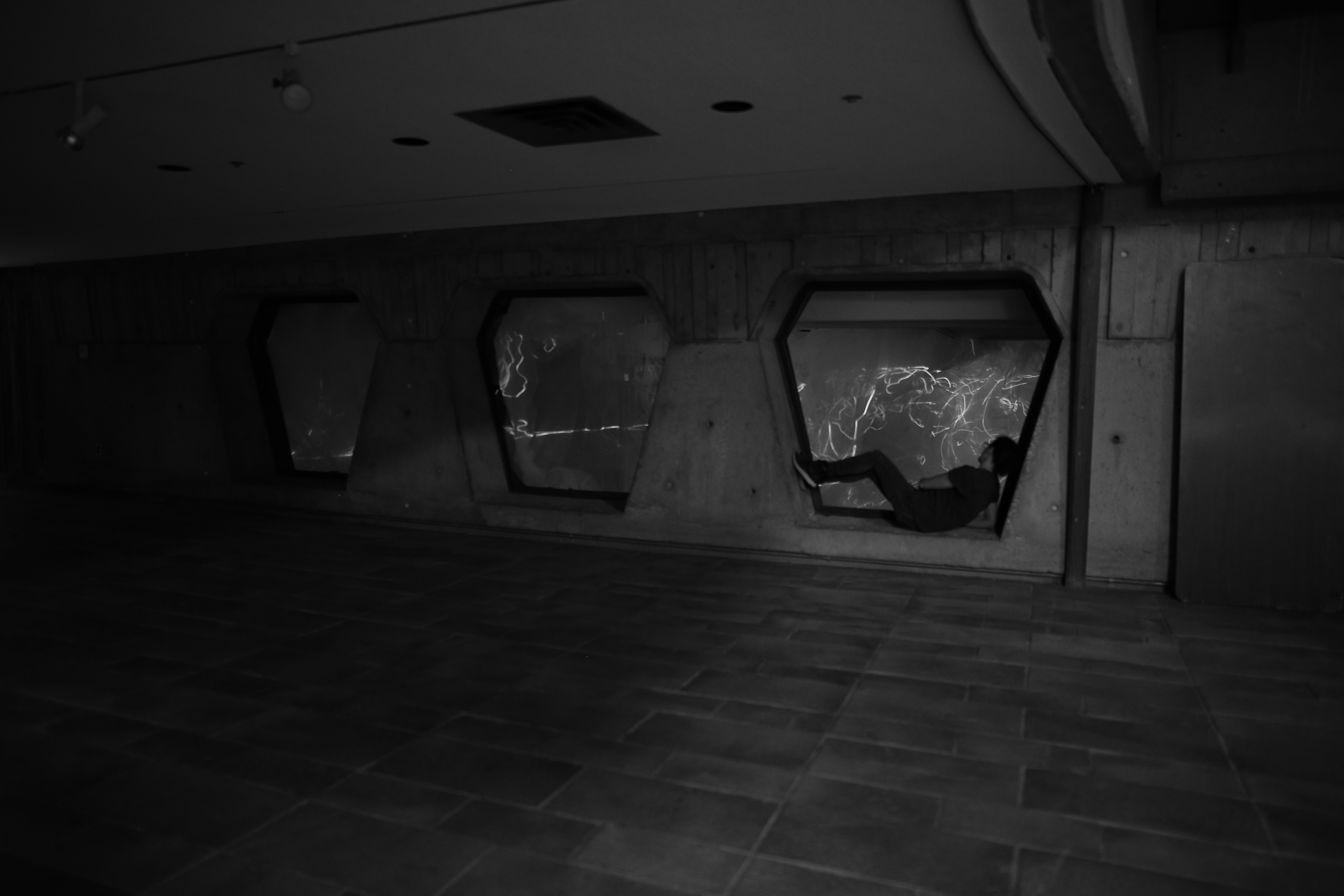 PHOSPHENE DREAMS: Solo show at Guild Hall Museum, 20 April thru Memorial Day Weekend 2019.Curated by Christina Strassfield. image below. Click here for more photos.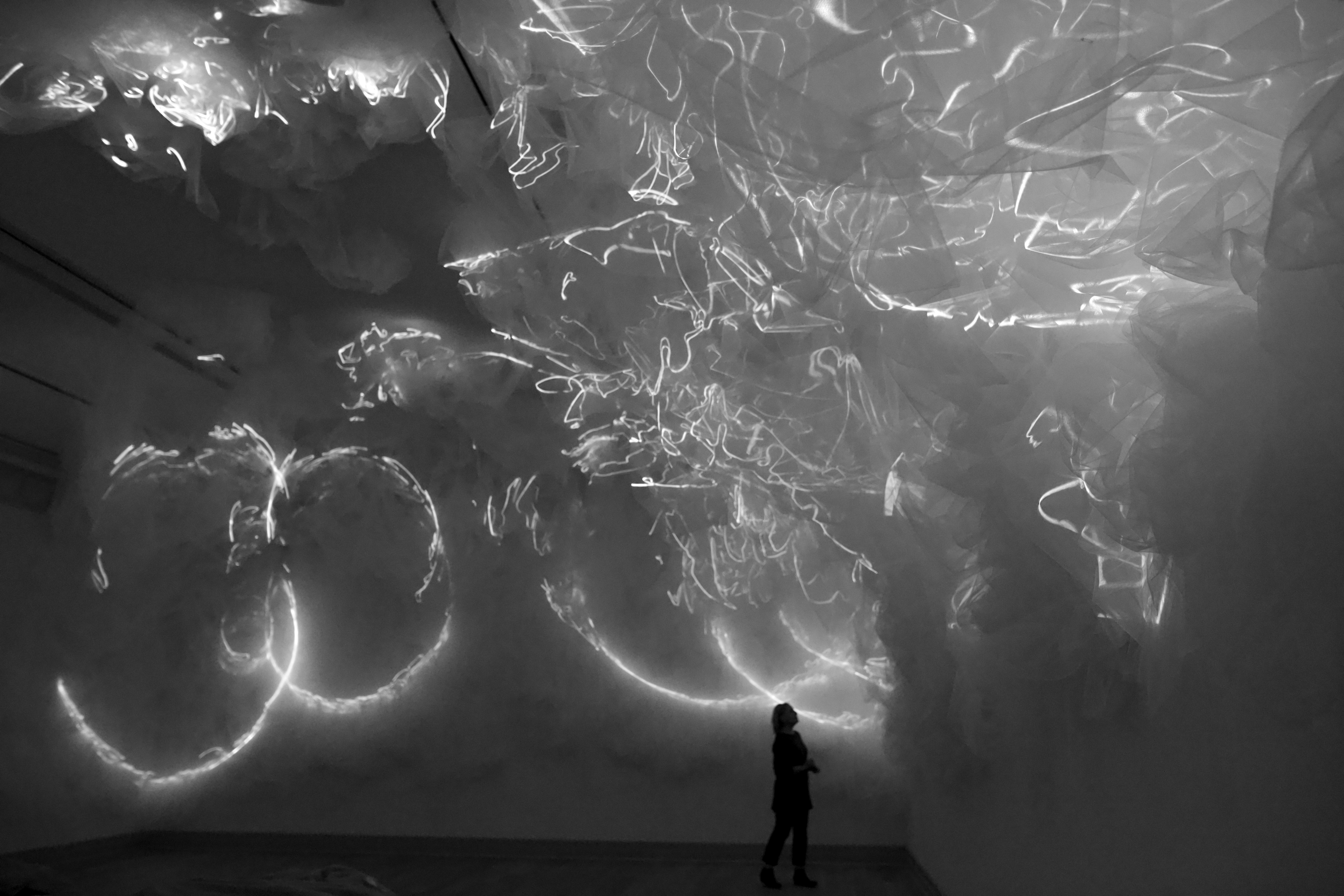 2019: SUBSUME, ( below) 2019, 110'Lx29'Wx20'H Solo Show, Galleries at Herron School of Art + Design, IUPUI, Indianapolis, Indiana. 6 March thru 20 April 2019. Curated by Maxim Weintraub. Still images on Flickr (click).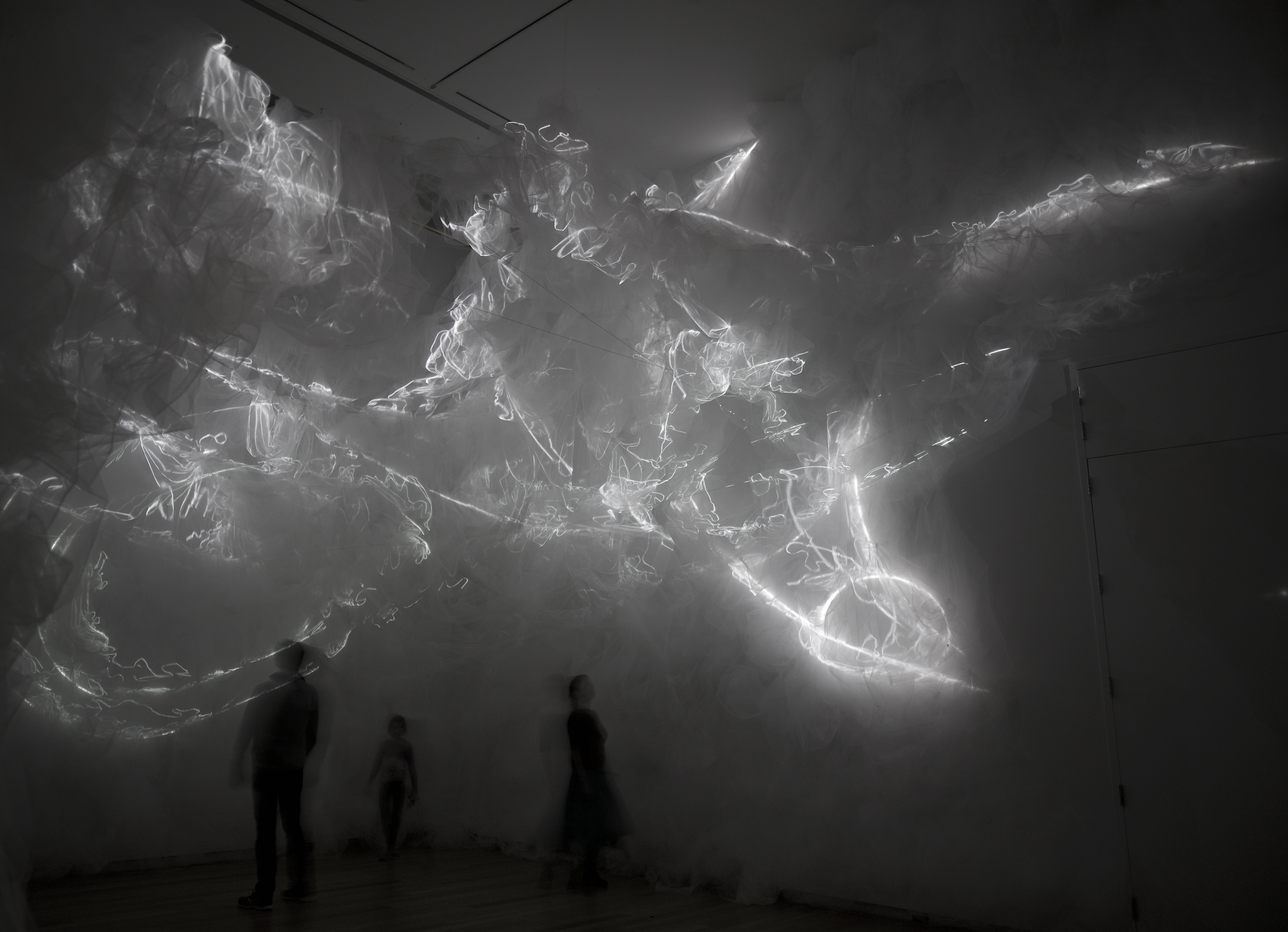 Level One on view at VSOP Project Space through May 19th: Single channel video projection of moving lines which speak to the strings projecting from the staple grid. Part of On The Grid, curated by Scott Bluedorn. Thursday- Sunday and by appointment: 311 Front Street, Greenport, New York, 631.603.7736
Installation of 100 Staples in a 10x10 grid rotated 45 degrees at each coordinate, with 100 Strings:
NEWS NEWS NEWS!
ATOMIC TANGO performed live with Violinist Maja Cerar and Composer Doug Geers at Diffrazioni Multimedia Festival, Florence Italy http://www.diffrazionifestival.com

2019: SUBSUME, (above and below) 2019, 110'Lx29'Wx20'H Solo Show, Galleries at Herron School of Art + Design, IUPUI, Indianapolis, Indiana. 6 March thru 20 April 2019. Curated by Maxim Weintraub. Still images on Flickr (click).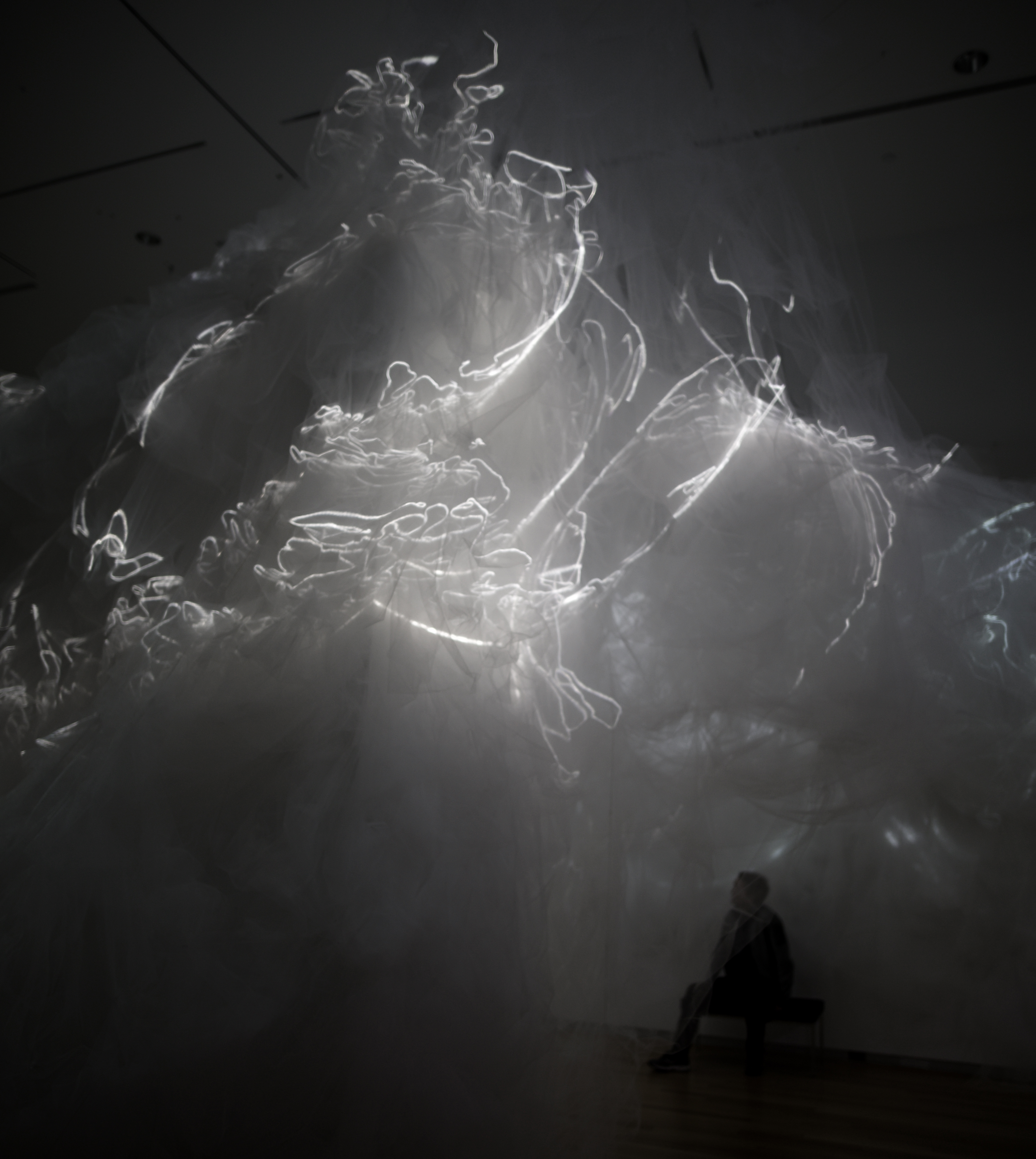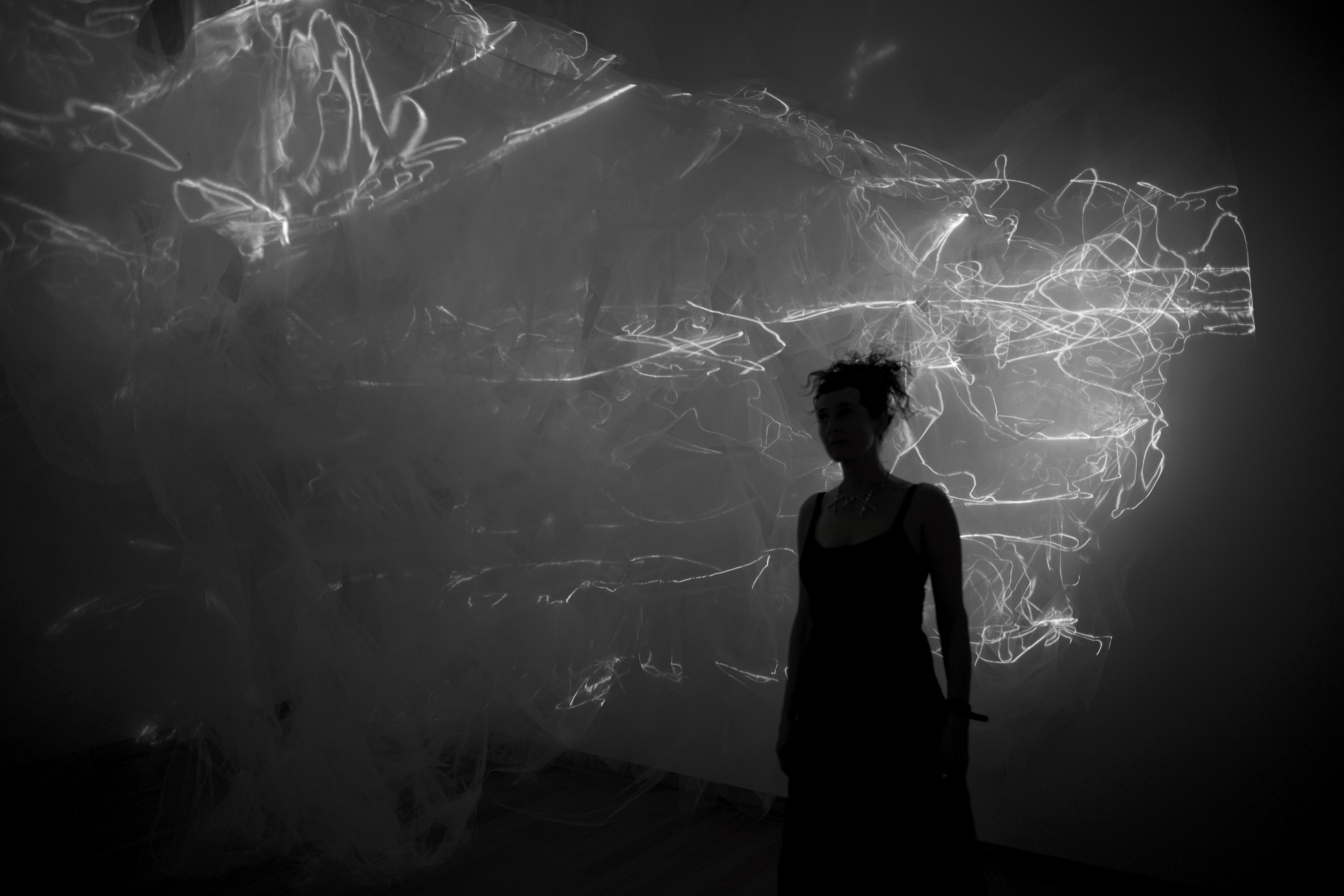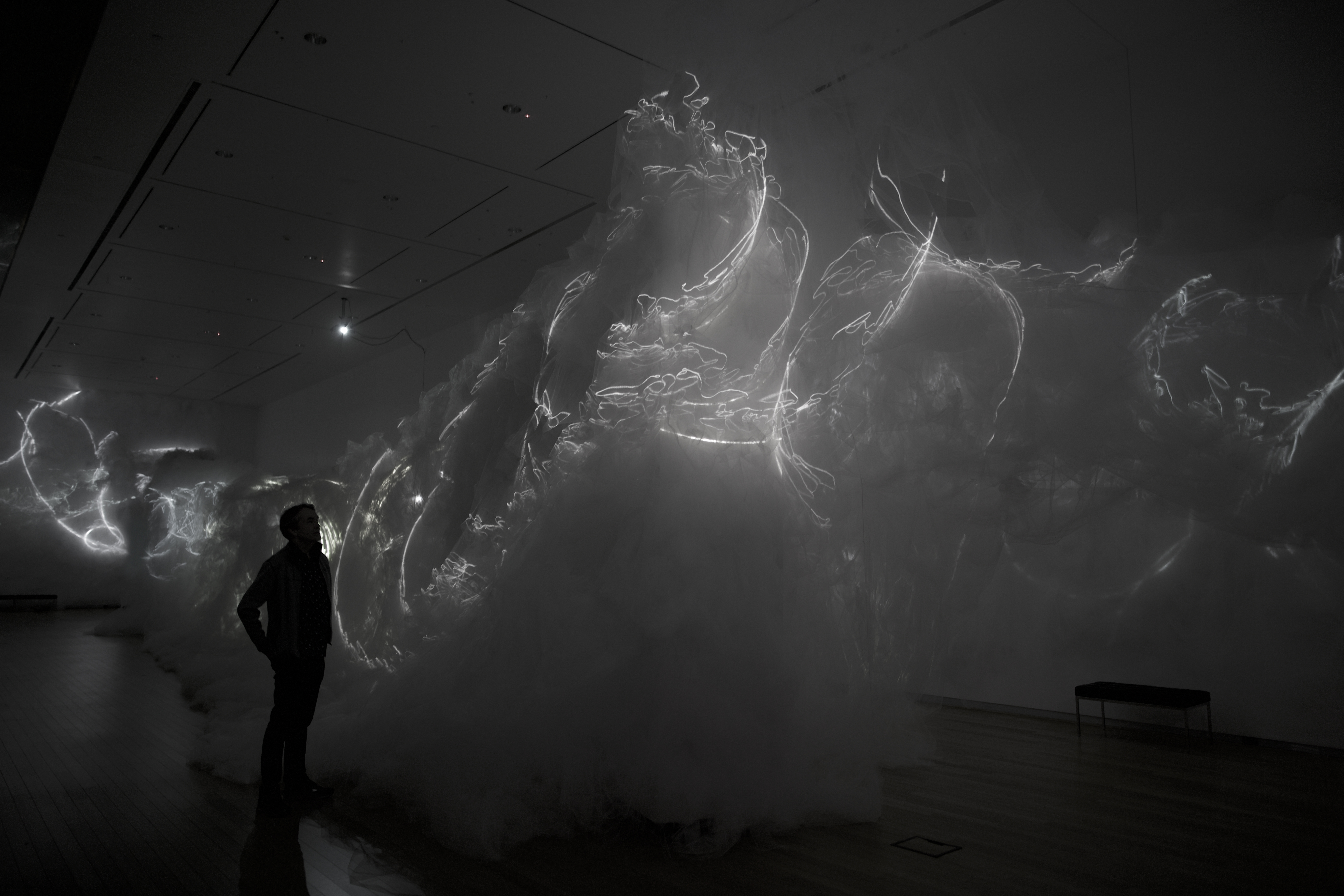 COMING THIS FALL: Site specific installation at Dalhousie Gallerie as part of Responsive, Halifax, Canada September 2019. Curated by Melanie Cosimo and Peter Dykhuis
HANDOFF: WEAVING IN SPACE at the Southampton Art Center through March 24th.
Conceived by Christine Sciulli and Bastienne Schmidt with artists include Louise Eastman, Sabra Moon Elliot, Saskia Friedrich, LoVid, Toni Ross,
Morgana Tetherow-Keller, Virva Hinnemo, and Almond Zigmund.
HANDOFF takes on the tradition of the Exquisite Corpse as a collaborative action drawing-in-space, constructed and manufactured
in-situ with ropes, threads and textiles. Referencing the likes of Eva Hesse, Sheila Hicks and Fred Sandback, artists will engage their
own practice in a ricocheting handoff to create a three-dimensional drawing - weaving and subsuming their contributions during the
seven weeks of the exhibition. Invited artists will splice and integrate work to generate a large scale spatial installation completed
by the show's closing. This piece invites discussion of conventional notions of authorship to explore the contemporary necessity of collective making.

2018:
INTIMATE IMMENSITY and OTHER DAYDREAMS curated by Monika Sosnowski at AC Institute November 28th through 28 December, 2018. Opening reception Friday November 30th 6-8pm.Featuring works by Jimbo Blachly, Kathleen Carr, Peter Dudek, Alyssa Fanning, Brece Honeycutt, Rebecca Norris Webb, Christine Sciulli, Monika Sosnowski, Alec Soth, Emma Tapley, and Jo Ann Walters, Intimate Immensity and Other Daydreams is one in a series of projects drawing inspiration from the concept of the poetic imagination developed by the French philosopher Gaston Bachelard. In particular, the exhibit will focus on how the poetic imagination, shaped by language, memory, but also daydreams, affects our perception and experience of being in a particular space and time. What is intimate and what is immense gets considered both formally and as metaphor. Whether outdoors encountering a landscape or indoors contemplating the inner landscape, Intimate Immensity and Other Daydreams will explore the possibilities of what is the poetic image and how it manifests itself for the artist, in the artwork, and for the viewer.
Cologne's festival of Light, Collumina, at Museum for Applied Art,
Museum für Angewandte Kunst, An der Rechtschule, 50667 Köln, curated by Bettina Pelz and Dr. Ralf-P. Seippel March 22nd thru 24th 2018 http://collumina.de/en/
Press: Art Project "Collumina" Internationally Renowned Artists Illuminate Cologne, Stefan Worring, Koelner Stadt-Anzeiger 22.03.18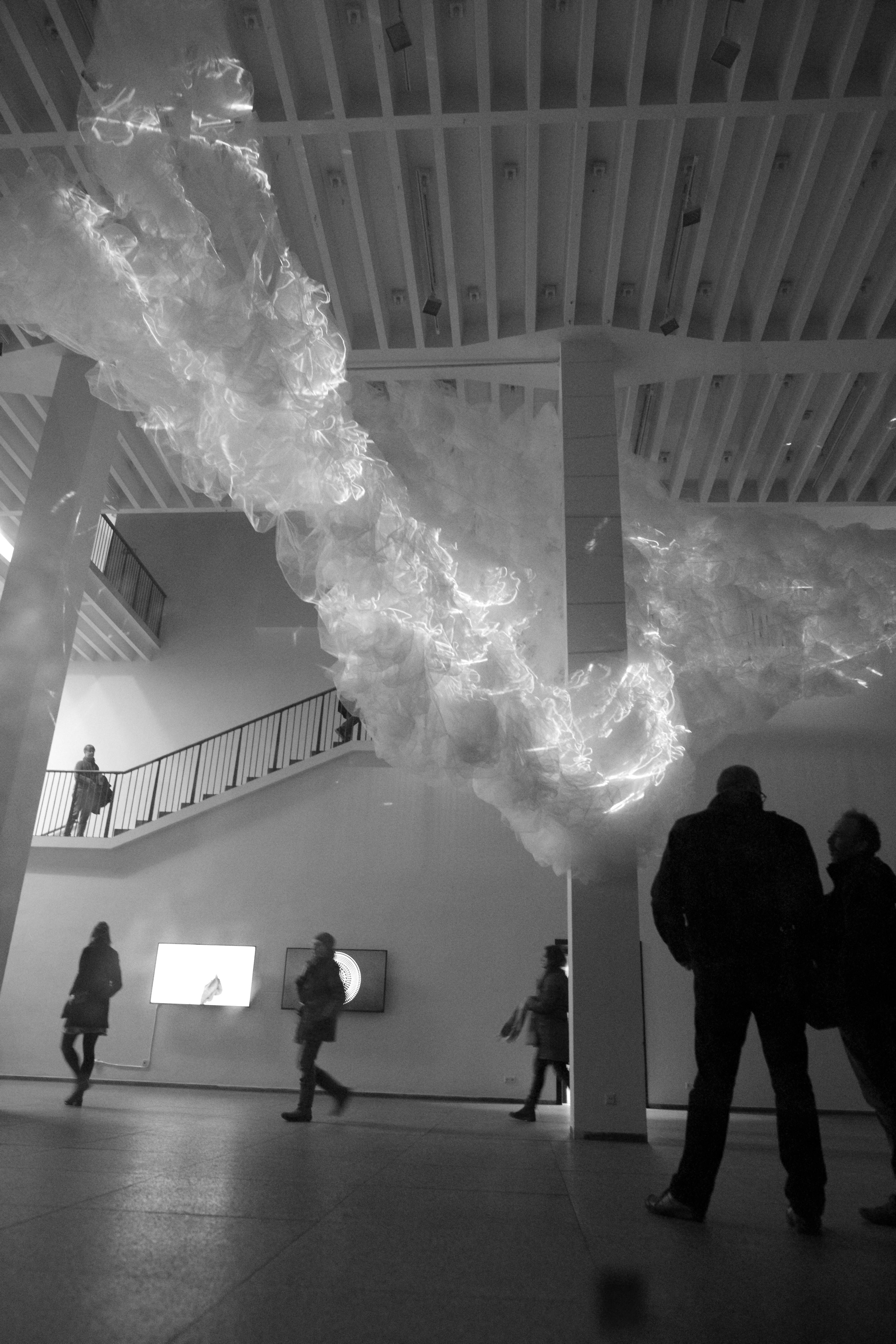 Virtual Effusion at Collunina, Festival of Light in Cologne. MAKK (Museum of Applied Arts Cologne) organized by Gallerie Seippel and Bettina Pelz. Photo by Christine Sciulli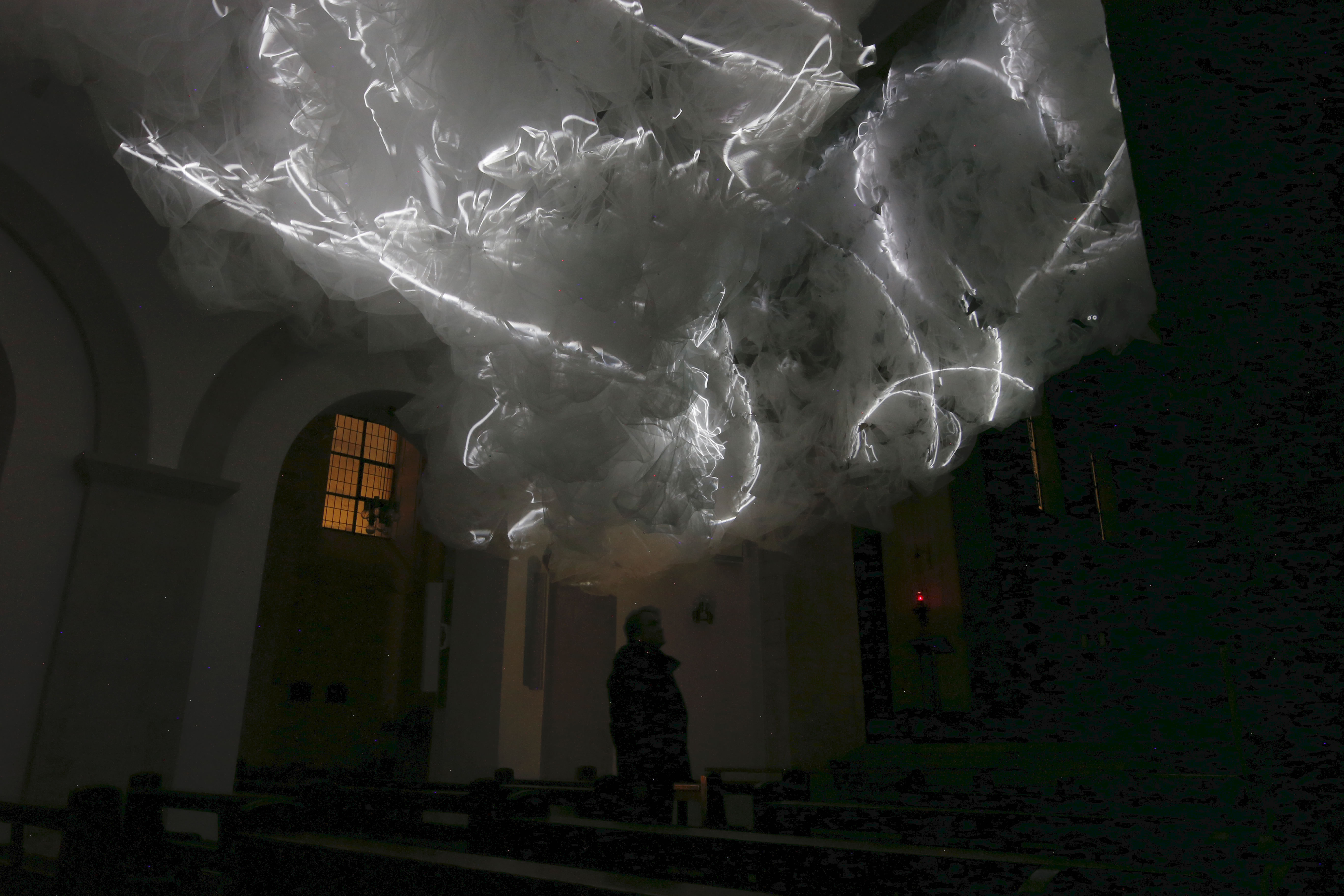 EFFUSION at EVI LICHTUNGEN (photo above by Christine Sciulli), January 25 to 29, 2018.Hildesheim, Germany. An international light art biennial project organized by Bettina Pelz and Klaus Wilhelm. A multitude of artistic installations and interventions in places of cultural history, religious sites, and philosophical salons will address the connection between physical properties and symbolic qualities of light. http://evilichtungen.de/en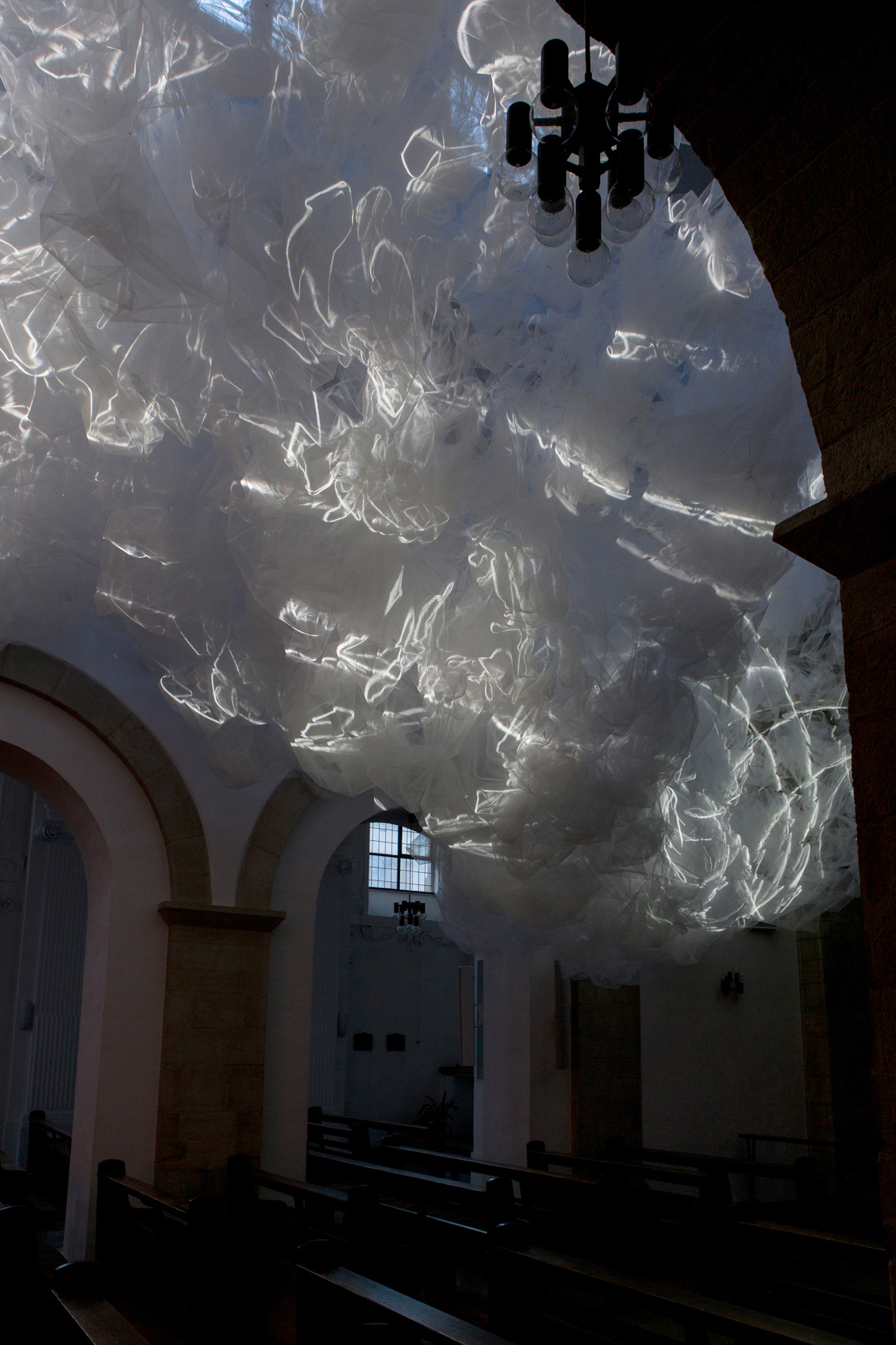 Recently...
Text/ure : group show at the Shirley Fiterman Art Center, 81 Barclay Street, New York City. 30 May - 9 September 2017.
Packing Tape #2,Gesture: a 30'x12'H site specific wall-wrapping installation using carved clear packing tape to explore
the confluence of reflectivity and absence.  Drawn from my own aerial waterway photos and the 1874 map of NYC's
hidden streams, packing tape is used to create pathways of reflection from incidental light.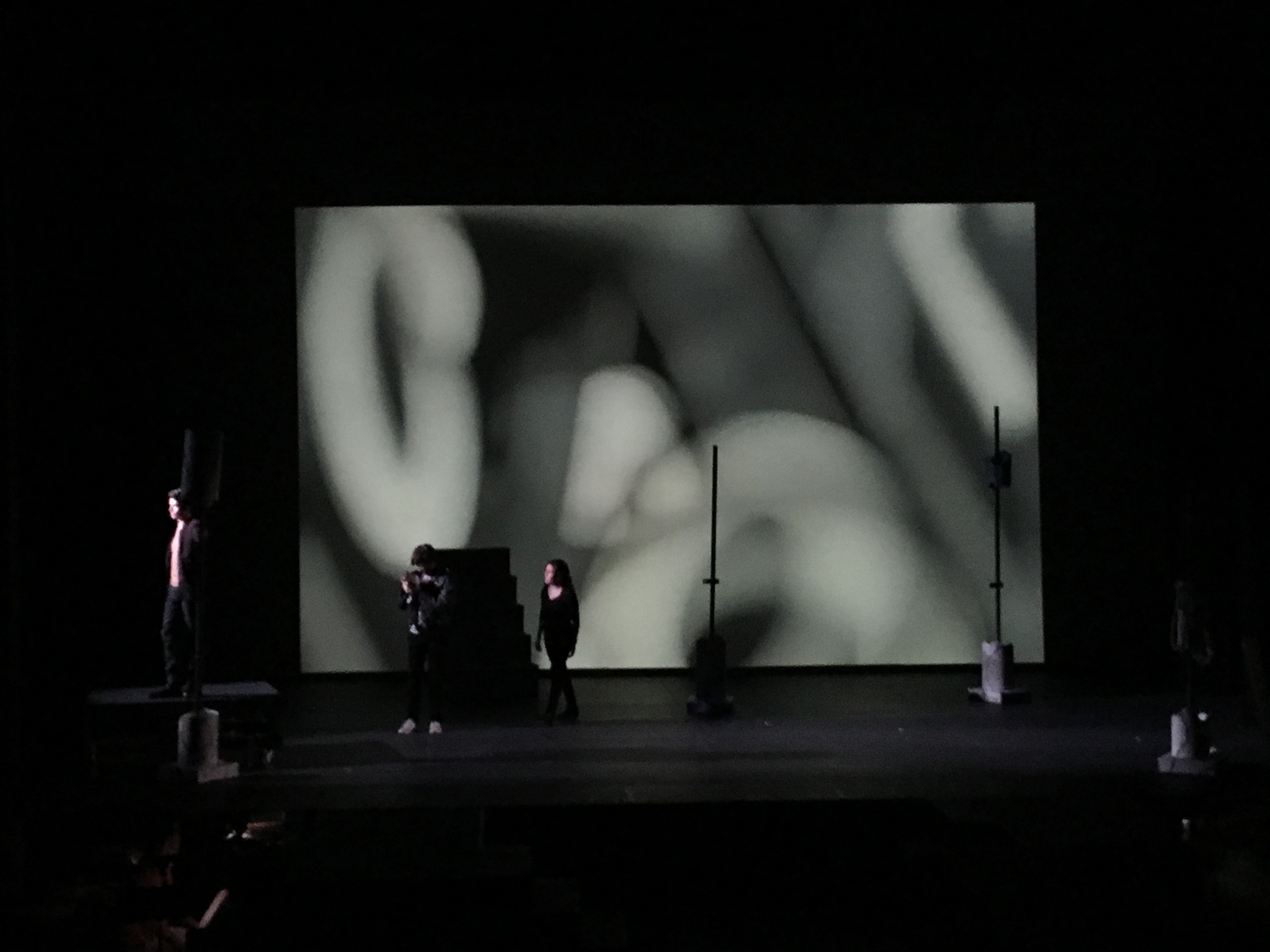 Projection Design for Kay Matschullat and Duncan Sheik's musical theater production of The Aeneid at Duke University.
True Stretch, performance collaboration with Jaanika Peerna and Qian Yi created For/Why Not festival curated by Peter Kyle, Triskelion Arts, April 2017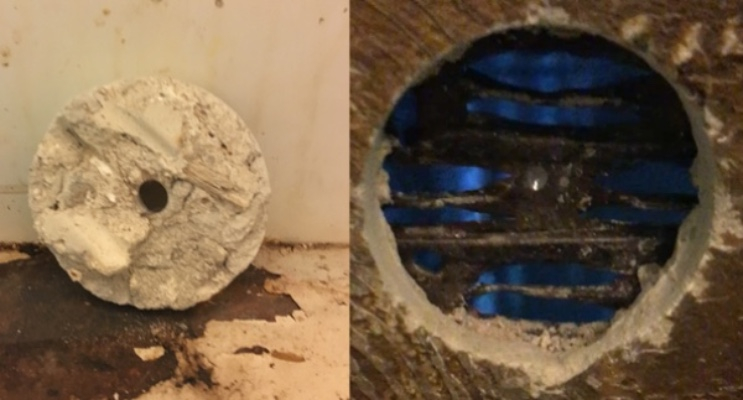 Interstitial #1 at Isidro Blasco's Interventions number 3 in Crown Heights, Brooklyn, September 16,17 and 18th.
http://isidroblasco.com/artwork/4198302_Christine_Sciulli_Interstitial_No_1.html

LABspace Solo Show:

Push Pull Passage

opening 6 February 2016, Hillsdale, NY
Installation photo ©2016 Paul Warchol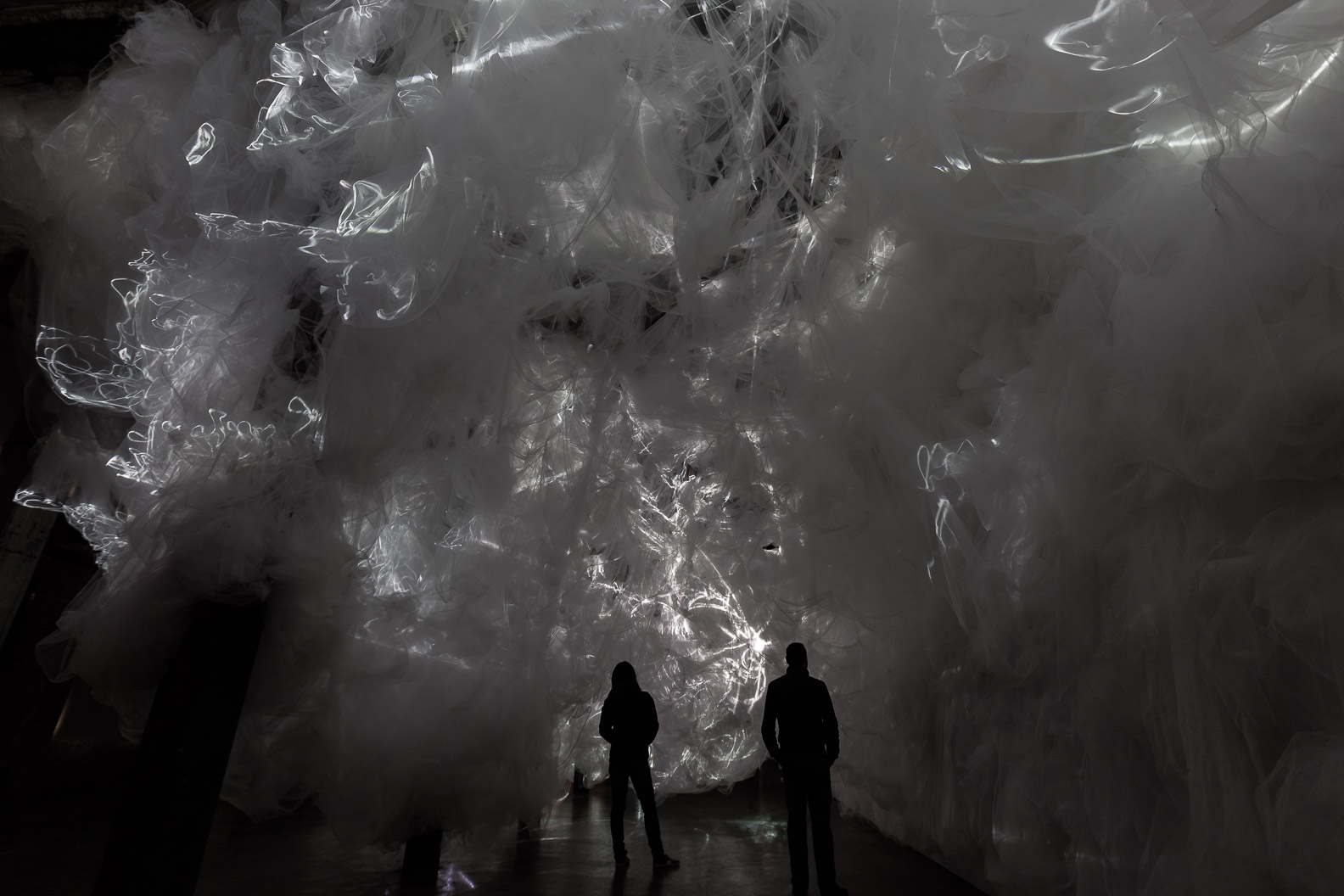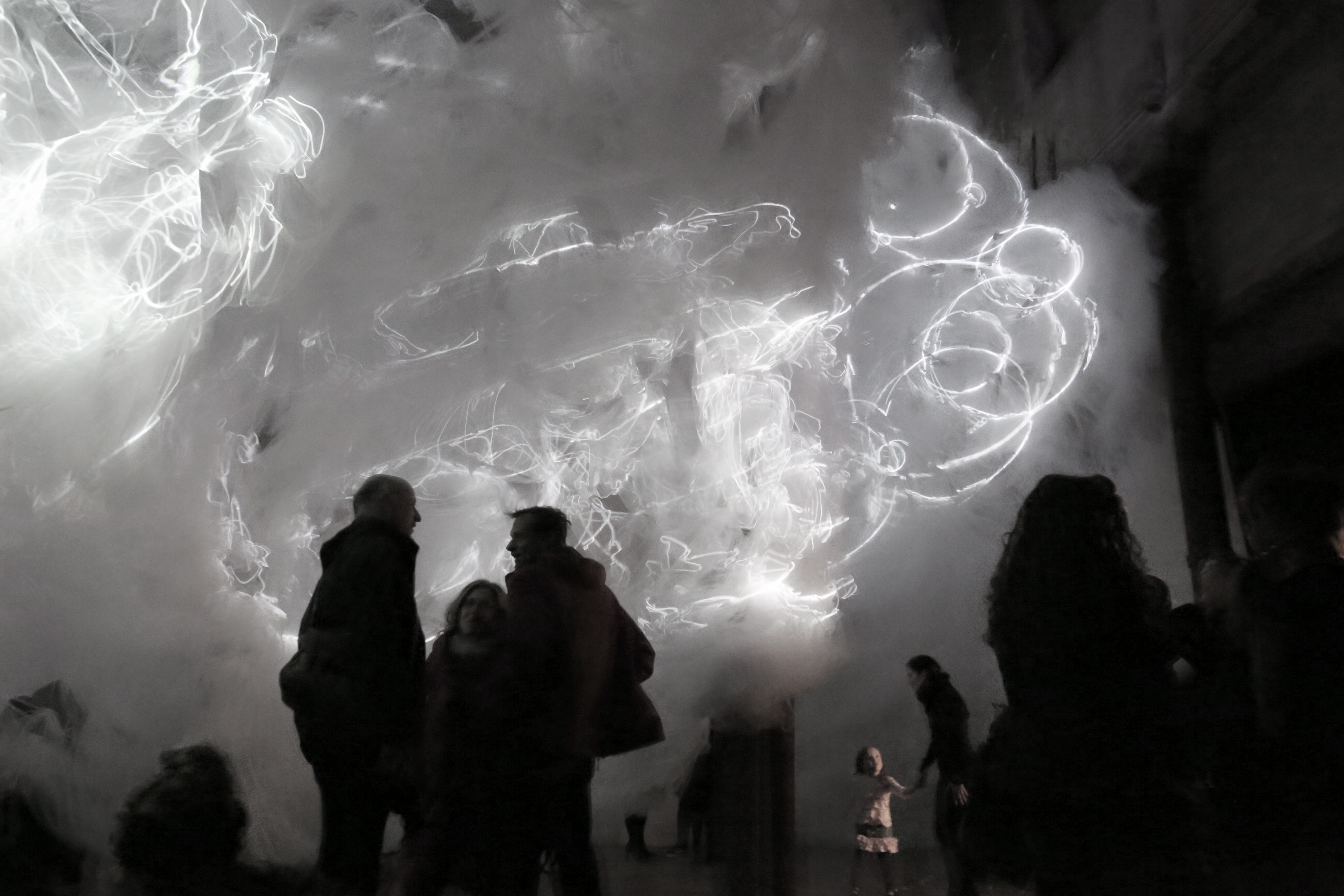 Photo by Etienne Frossard courtesy of Smack Mellon _________________________________ Photo by Tycho Burwell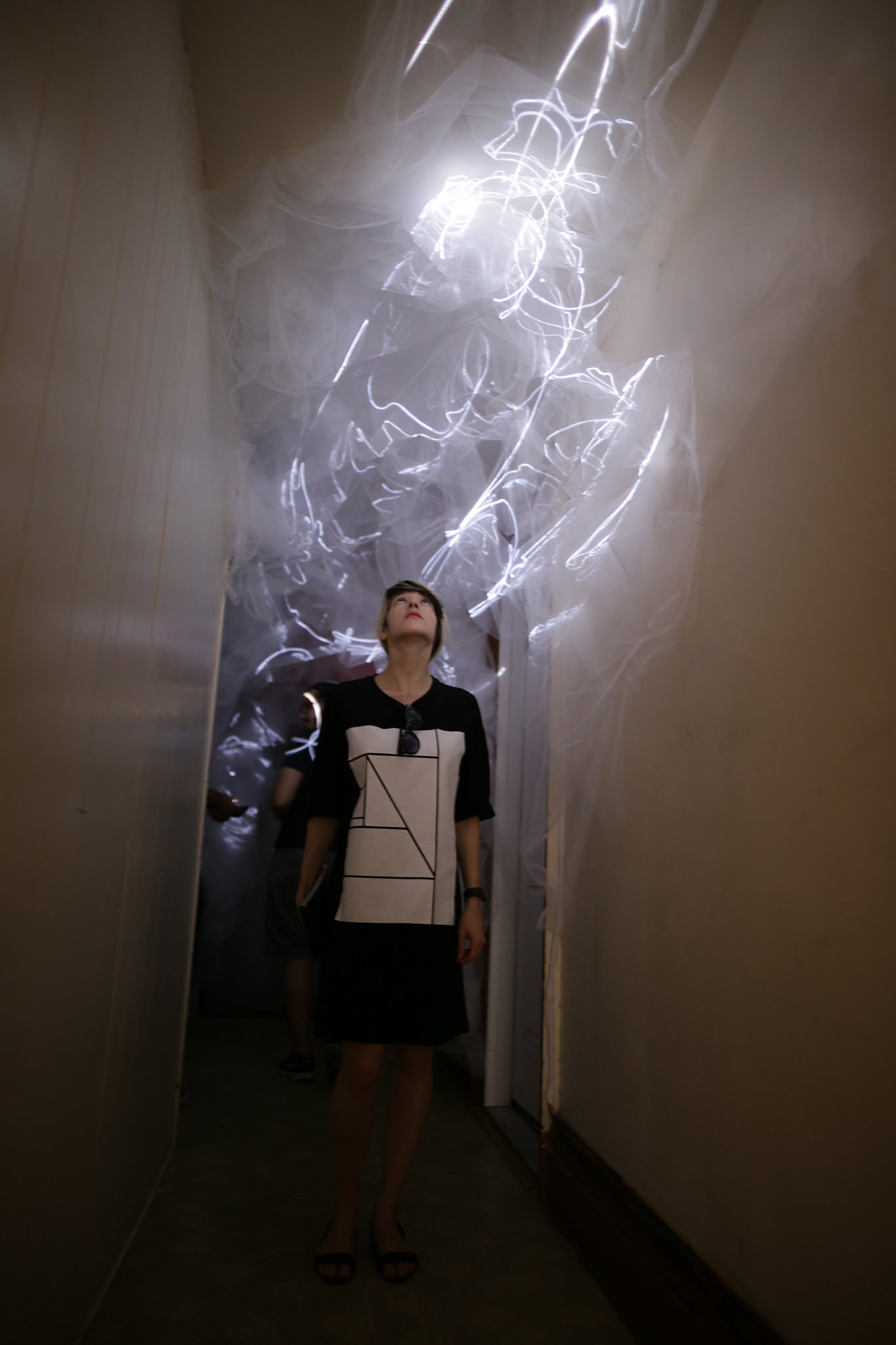 Electrique, curated by Piril Gunduz through August 28th at Hollows Gallery, 151 Bedford Ave, Brooklyn
LUMINARY Group Show curated by Hazel Lee Santino and Oliver Warden featuring Disney NASA Borg, Melissa F. Clarke, Chika Imagima, Lindsay Packer, Christine Sciulli, Oliver Warden, Andrea Wolf, Natalia Zubko
Temporary Storage Gallery
119 Ingraham St., Brooklyn NY
Installation still of Phase Shift 75:140, 2015: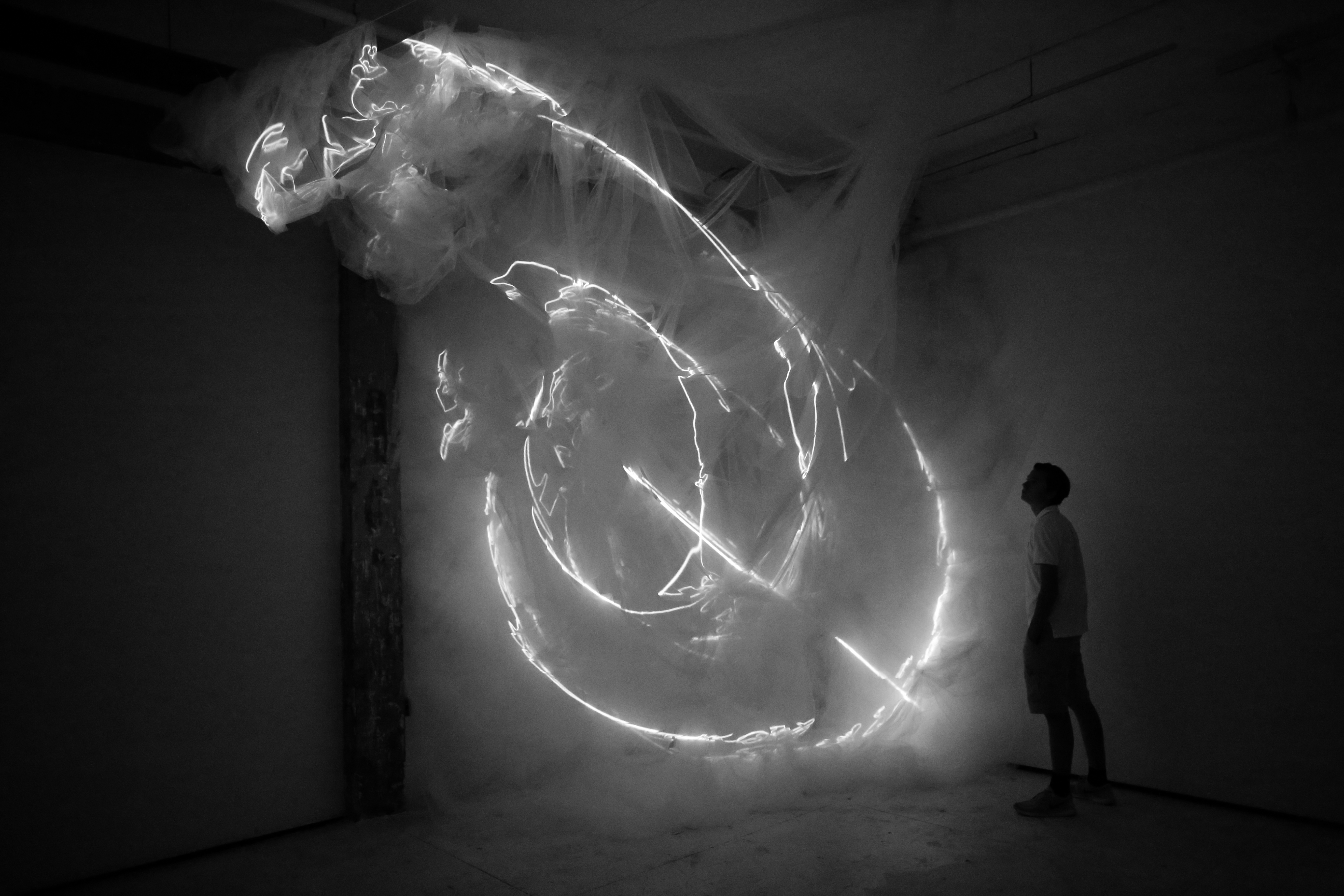 16 May- 21 June 2015 The BIg Show at Silas Marder Gallery, Bridgehampton, NY. Curated by Jess Frost
3-8 March 2015 SPRING/BREAK Art Show Installation PROPULSION FIELD 4022, Invited by founders Andrew Gori and Amber Kelly, curated by Tracy Causey-Jeffrey. http://www.springbreakartshow.com/about/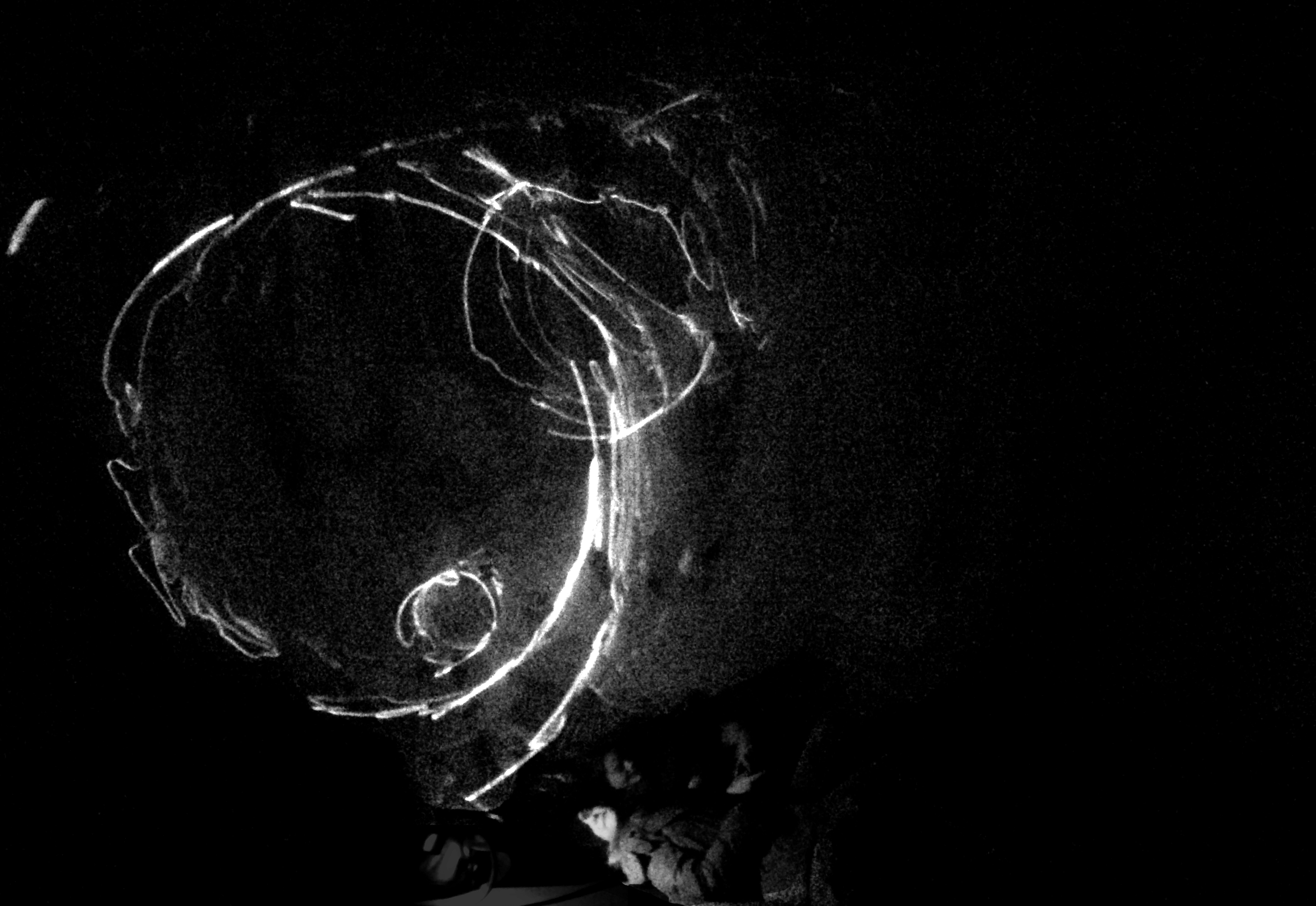 Propulsion Field 4022 (draft documentation) from christine sciulli on Vimeo.
Shown at Spring/Break Art Show, 2015 in room 4022, Moynihan Station (Old Post Office) New York City.
Single Channel HD video projection of CIRCLES onto 16'x20' field of nylon mesh. 8' High (Acoustic Tile 2x4 Ceiling)
4-5 March 2015 Lighthouse 40° N, 73° W at HERE Arts Center. Video installation for Sound work by composer Christina Campenella and sound designer Jim Dawson. http://www.here.org/shows/detail/1589/
6 March 2015 PECHA KUCHA volume 11 artist talk at the Parrish Art Museum. A Rabbit Hole of Simplicity
Christine Sciulli at PechaKucha Night Hamptons, Vol. 11 from Parrish Art Museum on Vimeo.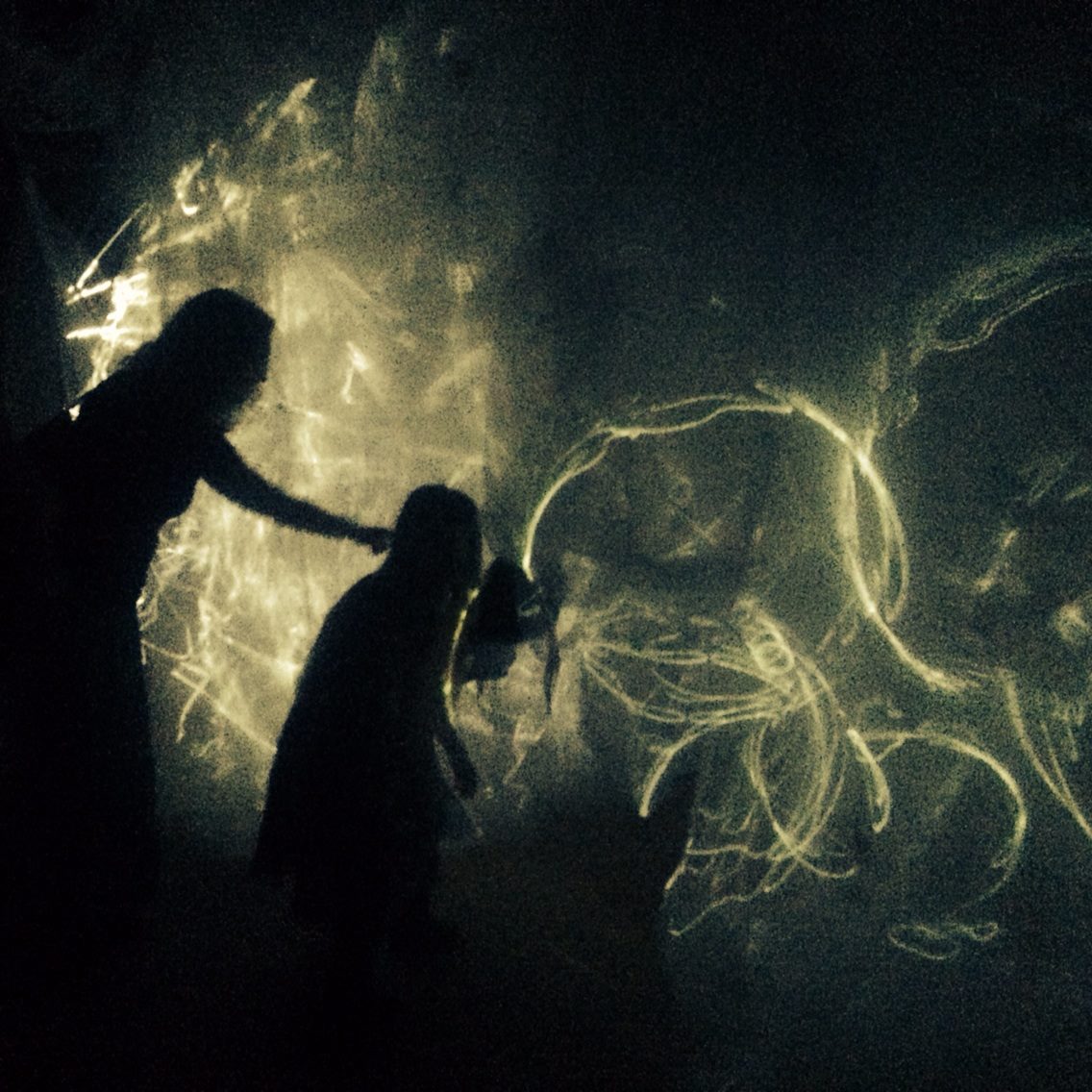 Link to Quiet Riot at Duck Creek Press Release (Invite and press release photo by Junenoire Mitchell)
Studio Workshop Installation at Children's Museum of Art Family Gala, April 2014.
Installation at Art in General Gala, April 2014. "Propulsion"
American Academy of Arts and Letters Invitational Exhibition of Visual Arts: 6 March - 12 April 2014. View press release
Parrish Art Museum Artists Choose Artists, 8 November - 19 January: View exhibition information
ENGULF, 2013 Site specific installation in plywood shell. 9'Hx12'x6'6". Two channel HD video of circles projected onto nylon mesh. Please click here for Installation photos.
28 September: Expanding Circles: One minute projection installation at the Global Citizen Festival, Central Park Great Lawn.
Title: Expanding Circles
Artist: Christine Sciulli
Media: Site specific HD video projection installation (65 seconds)
Location: Great Lawn, Central Park, NY, NY
Dimensions: 300'L x 175' W x 6' H
Year: 2013
Video artist Christine Sciulli was selected to compose a 65 second light installation to be projected from above onto the audience during the 2nd Annual Global Citizen Festival, which intends to raise awareness and recruit activists to help end extreme global poverty. The concert is Saturday September 28th on the Great Lawn of Central Park, NYC. The headliners include Stevie Wonder, Alicia Keys, Kings of Leon and John Mayer. Tickets are free to those who pledge social action to end global poverty through the Global Poverty Project's website ((globalpovertyproject.com)
Concept: The power of One. Many Ones. Inspiration is Contagious. It begins with you. Be part of the movement to end extreme poverty.
Visual Concept: Rippling influence from a single voice (circle) expands outward until the audience is networked through overlapping, engaged circles which then reach out into a global call to action to help end extreme poverty.
Shot by the extraordinary video operator from a scissor lift where the projectors were located, this video shows a segment of Expanding Circles projected onto 2500 people in the 60,000 person audience. Projection mapping by Pablo Molina. We used (12) 25K Chrystie projectors with 2-2.8 lenses from atop 4 scissor lifts and D3 mapping software to cover a 300' x 125' area of NYC's Central Park Great Lawn. For stills of this installation, please see: http://www.flickr.com/photos/christinesciulli/sets/72157636071354013/

CHRISTINE SCIULLI at the 2013 GOVERNORS ISLAND ART FAIR: Saturdays and Sundays in September, 11am-6pm. Directions and further GIAF info:http://www.4heads.org/visitors/
Christine Sciulli, LANGUID, 2013 (featured at Governor's Island Art Fair, 404A Colonel's Row, Attic) Reviewed by Gabrielle Seltz of Huffington Post: http://www.huffingtonpost.com/gabrielle-selz/christine-sciuilli-and-th_b_3899414.html
See link to video documentation and description: http://vimeo.com/channels/christinesciulli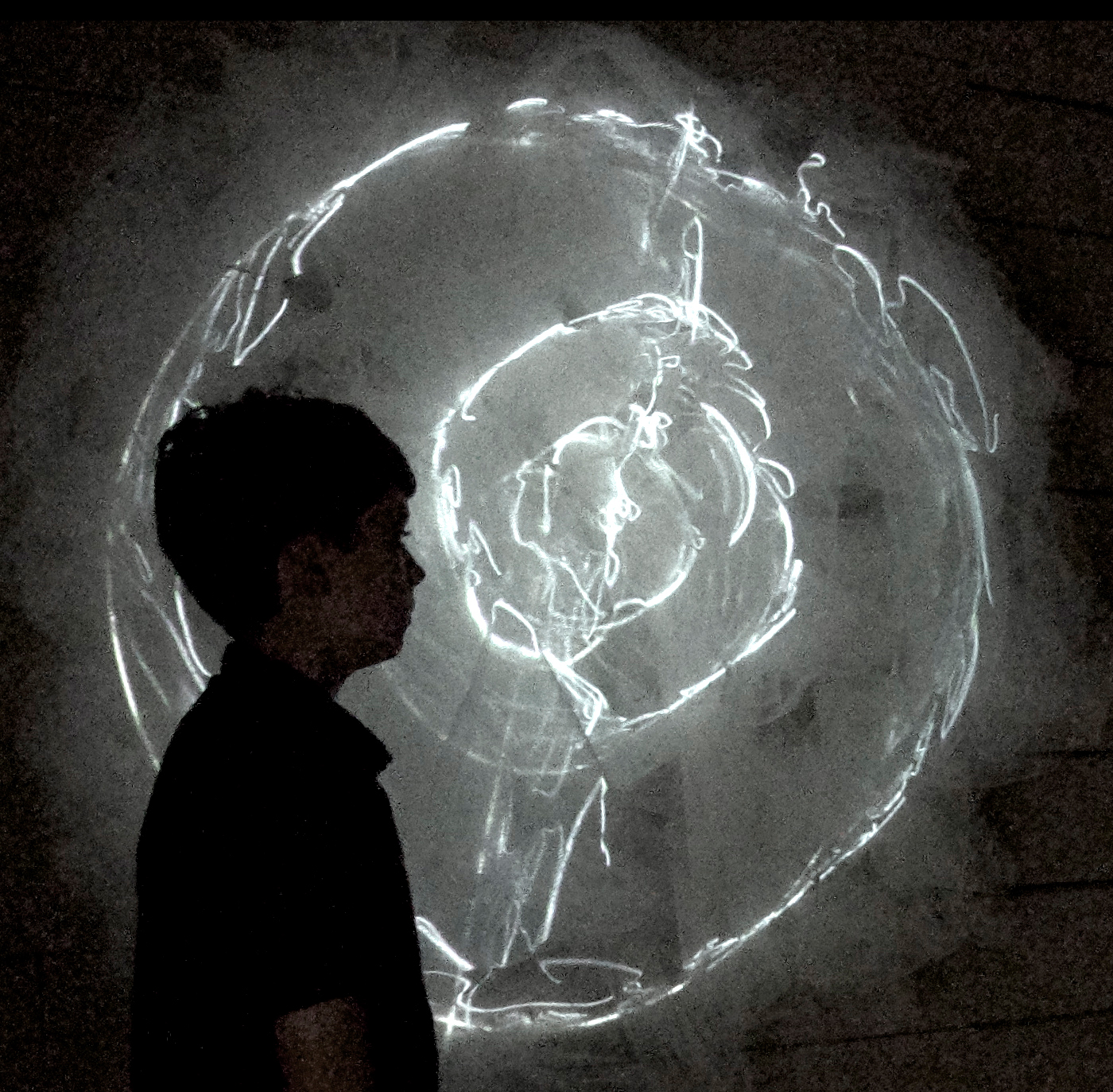 Other recent work:
Christine Sciulli, Thomsens Ishus, 2013
A site specific projection by Christine Sciulli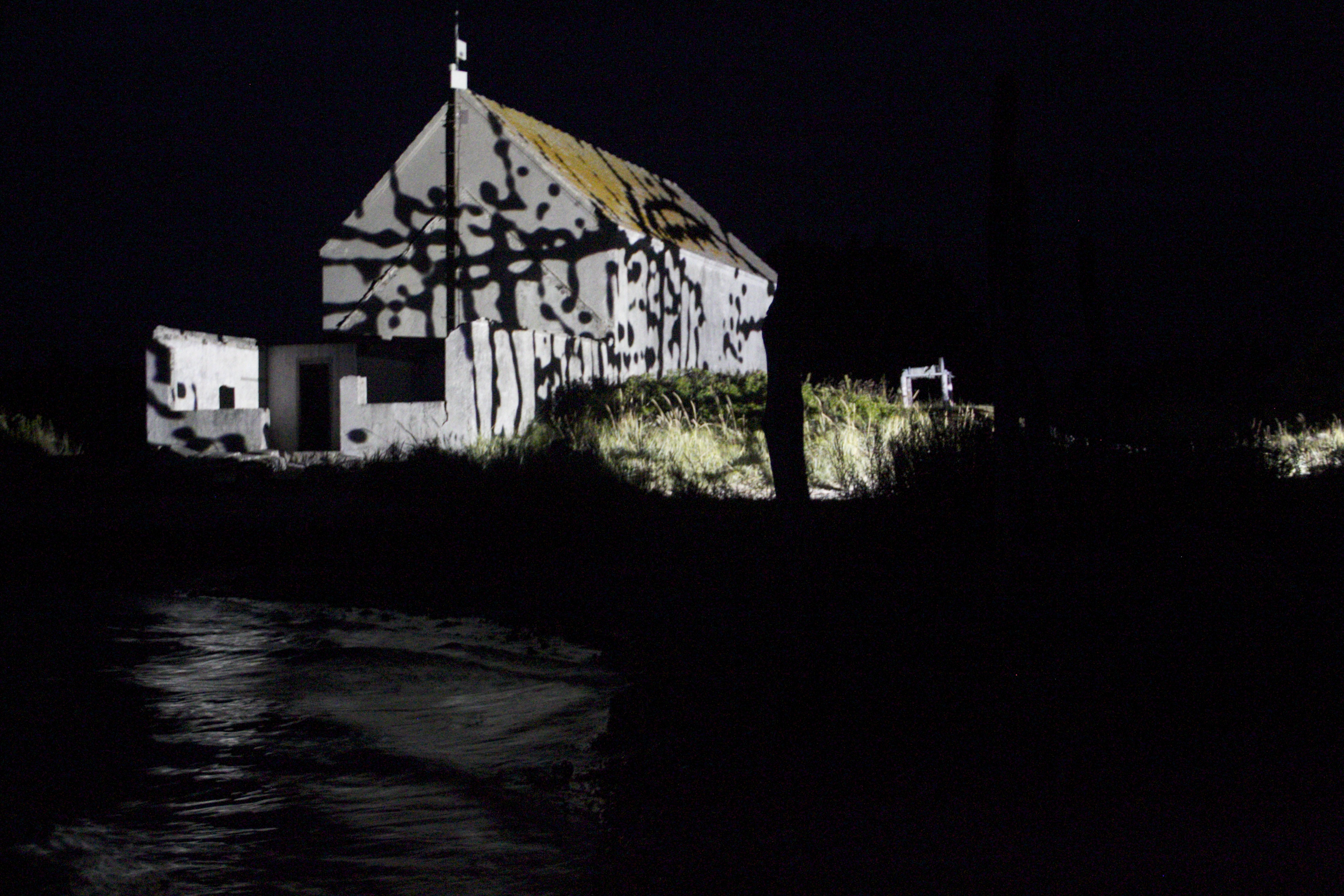 Christine Sciulli has assembled images and stories from the Kattegat coast developed through talking with the local families who have been actively involved in fishing in the village for generations. Images gathered by the community were rephotographed by Sciulli and mixed with photos taken by her around the Ishus to propel a projection work that speaks to the past, present and future of the seaside town of Fjellerup through the virtual sublimation of walls of Thomsens Ishus.
A one night workshop was held for local tweens to experiment with drawing with light onto the projections.
Thomsens Ishus, site specific projection by Christine Sciulli is part of Fjellerup i Bund og Grund, an art project by Anna Lise Jensen with site-specific art projects in Fjellerup, supported by Norddjurs and made in collaboration with the townspeople and artists Norbert Francis Attard, Julia Whitney Barnes, Monica Carrier, Jo Q . Nelson and Christine Sciulli.
More images of this work can be seen here: Christine Sciulli: Thomsens Ishus
THE EXPANSIVE FIELD: Artist Residency at South Fork Natural History Museum (SoFo) in Bridgehampton, NY.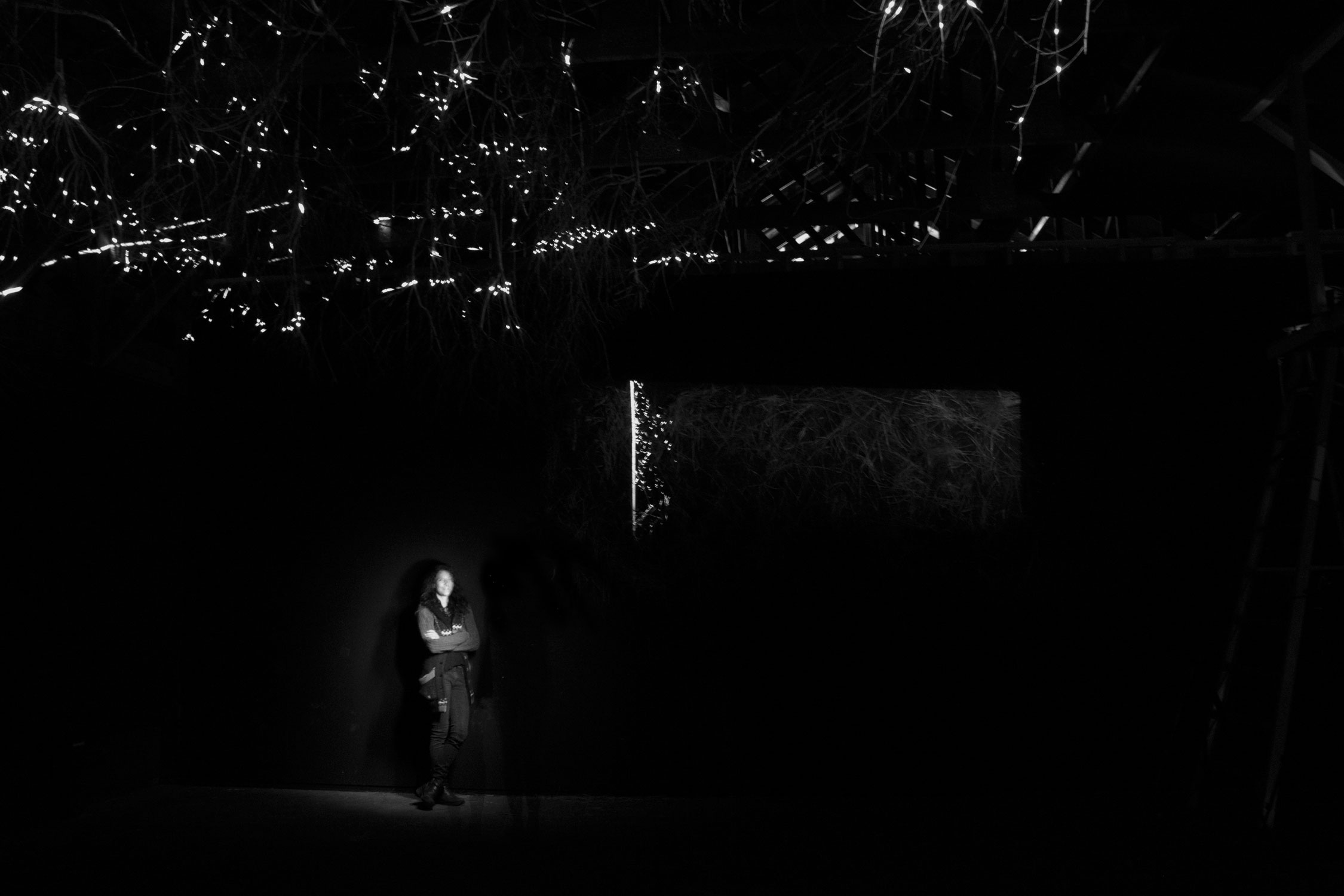 THE EXPANSIVE FIELD: Artist Residency at South Fork Natural History Museum (SoFo) in Bridgehampton, NY. The Expansive Field Project included large scale projection installations, invited guest artist-performers, workshops, and educational outreach.
Three performers were invited to interact with my installations during special performances: Composer-vocalist Cecilie Hafstad Richards (20 April 2013 Opening Event), Visual/Movement artist Jaanika Peerna, and Philosopher-composer-author David Rothenberg (25 May 2013 Closing Event).
Throughout the residency, I held several interactive workshops where the public was invited to manipulate materials within projections of light, as well as transforming sound into light projections onto various materials.
Several school groups made studio visits, including a group of 8,9,10th grade geometry students who brought their own projects to share alongside my studio work with a class of 3rd graders. To satisfy my interest in off-site educational outreach for this residency, I worked with the 7th class at the Ross School to develop individual projection installations which resulted in a show in their school gallery.
See http://vimeo.com/channels/theexpansivefield for more video documentation of this project.
Christine Sciulli, Languid, 2013, 48" diameter x 18" deep, HD video projection onto mesh.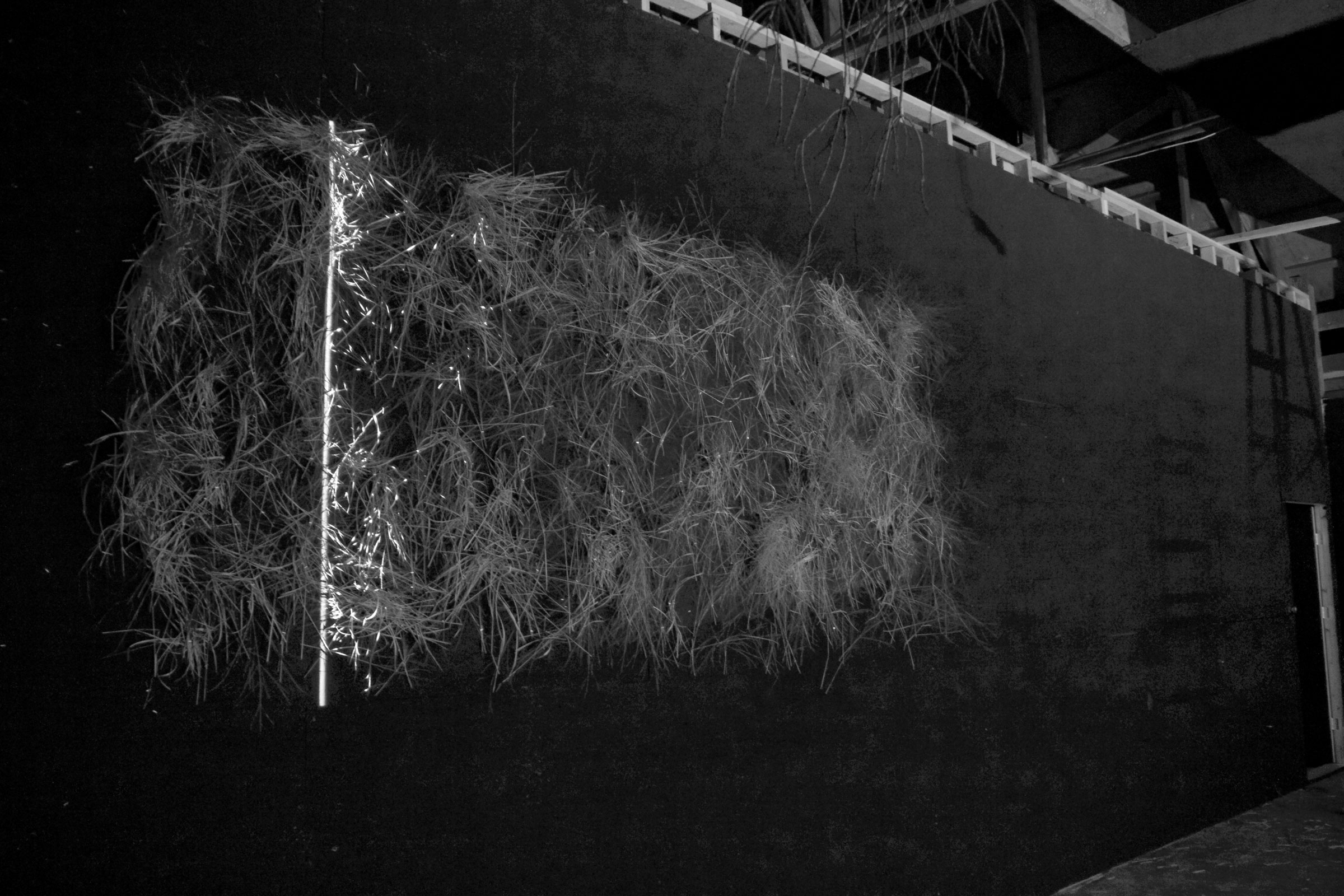 Christine Sciulli, Wall 1, 2013, 5' x 12', HD video projection onto grass field.
RECENT INSTALLATIONS:
2013 Fjellerup i Bund + Grund, Curated by Anna Lise Jensen: 8 August, Thomsens Ishus, Fjellerup, Denmark
2013 Found and Lost, Curated by Hope Sandrow: 8 June 18 August, ArtSites, Riverhead, NY
2013 Bad Ass Bitches, Curated by Melissa Mapes: 31 May - 1 July, Neoteric Gallery, Amagansett, NY
2013 Clashing Resemblances, 18 May - 12 June, Ross School Gallery, East Hampton, NY: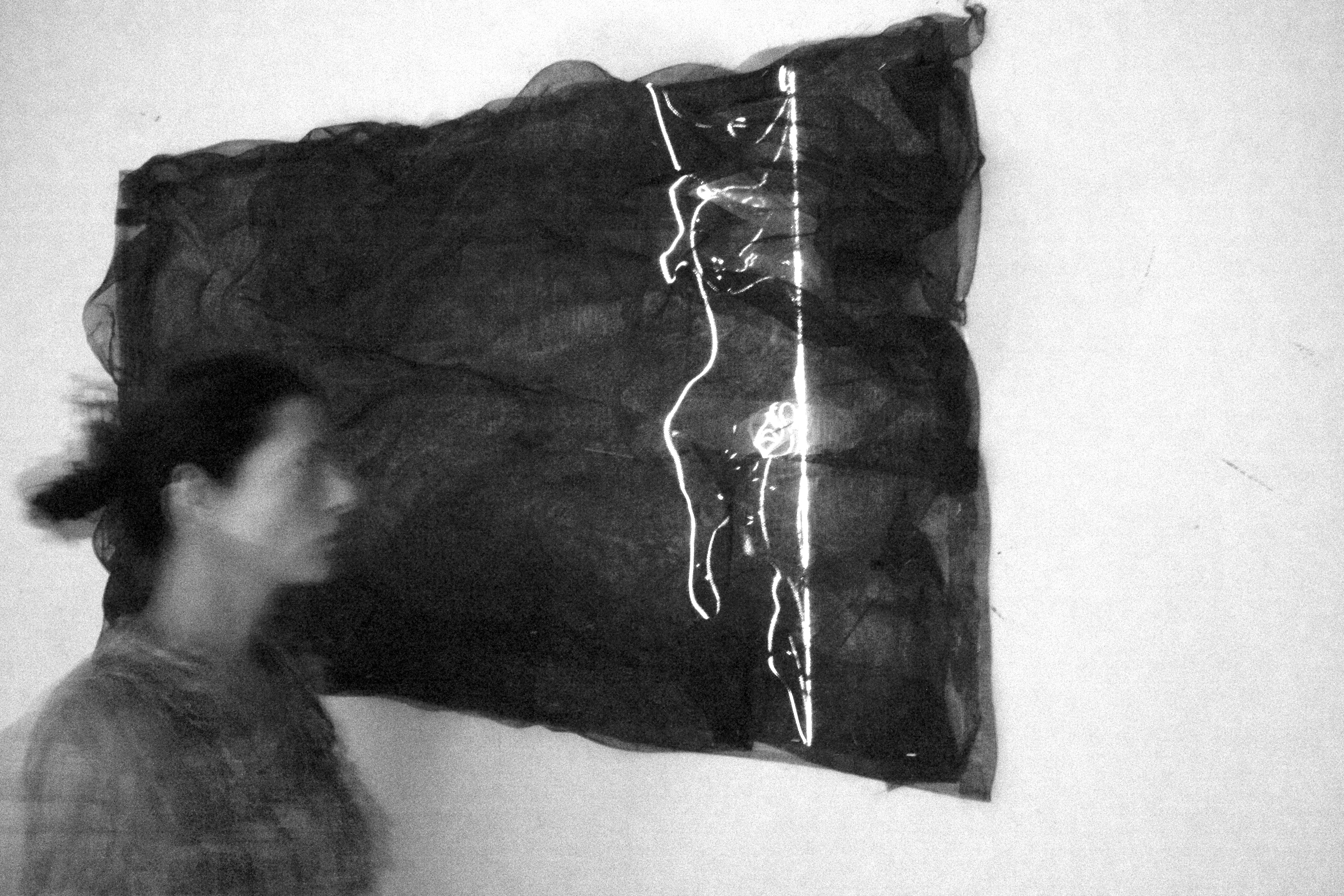 Crawl, 2013, video projection of single moving line onto warped mesh planes
2013 South Fork Museum of Natural History Arist-in-Residence: The Expansive Field March thru May
Press:
From Natural to Supernatural: Christine Sciulli's Voco-Visuals At South Fork Natural History Museum by Sandra Hale Schulman
Christine Sciulli's Environment at SoFo by Jennifer Landes
Christine Sciulli Finds Her Way In The Dark by Michelle Trauring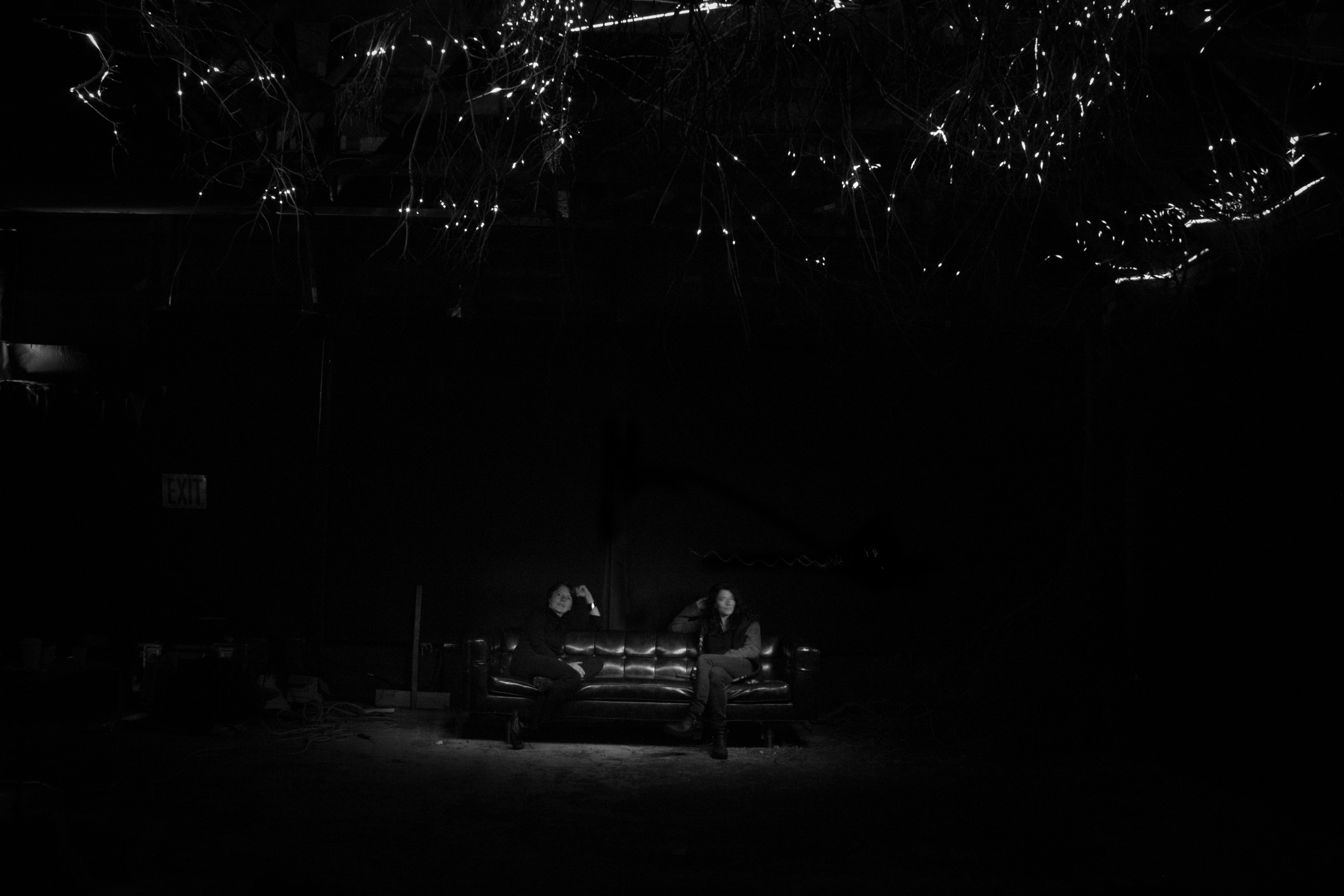 2012 and earlier:
Roebling Tango, Brooklyn Armory Night, 11 March 2012, Ascenzi Square, Brooklyn

TANGLE, 2011. 16'H x 35'Wx35'W. Video projection onto Vines, Branches and Grasses. 
14 March - 11 April 2011 at Causey Contemporary Gallery in Brooklyn, NY.

"Heart of Darkness" Review by Jennifer Landes, James Kalm covers Tangle,
Download Brochure, Link to more stills
Video Documentation
CAUSEY CONTEMPORARY
92 Wythe Avenue, Brooklyn, NY 11211
718 218 8939

Christine Sciulli's latest video Projection Installation TANGLE, part of her planeSPACE series, overruns Causey Contemporary, creating meandering pathways in which to immerse viewers in fractured planes of light. "It's not every day that you see an artist like Christine Sciulli. Her work consists of intersections of the geometry and an intuitive sense of how to use everyday materials to give a sense of "spatialisation" - she plays with how we perceive the world around us in a way that leaves you with a kind of eerie sense of timelessness." Paul Miller aka DJ Spooky from his essay "Christine Sciulli: An Artist of the Floating World, planeSPACE and Practical Geometry"
Link to videos of Intercepting Planes and planeSPACE installations
************************************************************************************************************************************************
From the archive:
22July- 18 September 2011: I'm After Me, Edward Hopper House Art Center, Nyack, NY, Statement
Edward Hopper House Art Center 40th anniversary installation. July-Sept 2011. Nyack, NY
20 March- 8 May 2010: Constructed Place, Annmarie Garden Sculpture Park & Arts Center
Truro, 2010

14'Hx20'Wx9'L.

HD video projection
of moving lines
of light onto a
physical network
of Grasses

Annmarie Garden, Maryland, a Smithsonian affiliate.